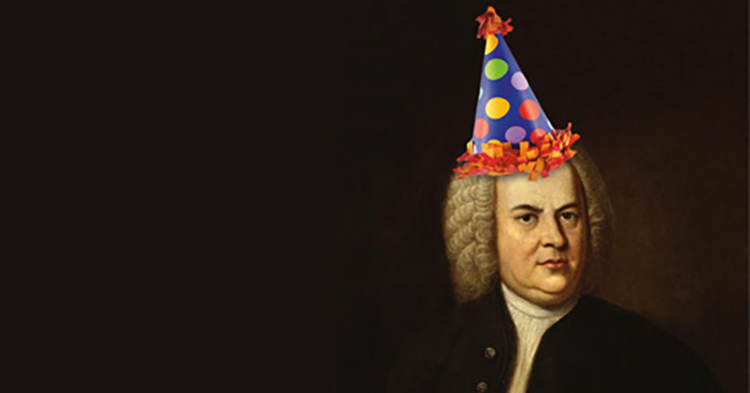 Johann Sebastian Bach came into the world ​334 years ago ​on March 21​, ​and every year people celebrate. City-dwellers celebrate "Bach in the Subways" March 21-24, and since we only have Subway restaurants, Davidson College Presbyterian Church is observing the composer's special day March 11.
​The Organ at Davidson concert—featuring musicians Jane Cain, David Brinson, and Katie Ann McCarty—​will begin at 7:30 p.m. at Davidson College Presbyterian Church on Main Street ​at Davidson-Concord Road​.
A meet the artist reception by Friends of the Organ follows the program.
Performances are free with donations appreciated to enhance the series.
The program March 11 is framed by two of Bach's masterpieces, the Passacaglia in C Minor and the Fantasy and Fugue in G Minor. Chorale-based works from several of Bach's collections form the centerpiece, exhibiting a wide variety in his musical style.
Cain, who is the music director at Davidson College Presbyterian Church, launched the  Organ at Davidson series in 2006, The DCPC Wicks organ is known for it clear and rich sounds.
Brinson, DCPC's sssociate director, holds a master's degree in organ from Emory University.
McCarty is organist and associate music director at Davidson United Methodist Church. She holds the D.M.A. degree from Arizona State University, where she studied with Kimberly Marshall. As a Fulbright scholar, she spent a year in Bordeaux, France.