Trying to figure out what to do? This calendar, published weekly on Thursdays, can point you to some of the best options in Lake Norman.
Here's a look at what's coming up:
June 18
Stella Rising performing. 6-8 pm. Birkdale Village, Huntersville.
9 am – 4pm. Lake Norman Business and Community Leaders declare "Victory" over COVID-19.  Learn how to WIN – using Wisdom, Integrity, and a Never Quit Spirit to march toward your personal goals. The $30 registration fee includes lunch with the proceeds benefiting The Hope House Foundation. Produced by Collaborative Solutions Group. The program features seven  speakers  including Lake Norman Chamber President & CEO Bill Russell. 9820 Northcross Center Court, Huntersville.
Live music
8 pm. Anthony Orio. $5 cover charge at the door. BoatYard Lake Norman, 18418 Statesville Rd.  
Teen Band Musical Festival
Event begins at 5 pm. Food trucks will be onsite. Bands include: Tiny Tricycle Poets 6:30 pm; Yow! 7 pm;  Sand Dolls 7:30 pm; The Matthew Coleman Trio 8pm; Forever Roam 8:30 pm. Veterans Park, 201 Huntersville-Concord Rd., Huntersville.
Trivia
Maggie Mae's Food Truck 4-9 pm. Trivia 7:30-9 pm. Eleven Lakes Brewing, 10228 Bailey Rd.
June 19
Juneteenth celebration
11 am to 2 pm  at the Ada Jenkins Center, 212 Gamble St., Davidson. Music, food trucks, entertainment, keynote reflections and children's activities.
6 p.m.: Gates open 6 pm. Prelude Performance by Rockie Lynne 6:45 pm. Charlotte Symphony Orchestra, Celebrate America! with Christopher James Lees conducting, 8:30 pm. Fireworks immediately following the performance.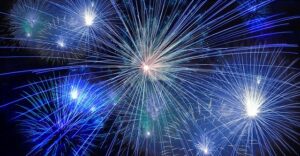 Bring your blankets and chairs and join us for an evening with the Charlotte Symphony Orchestra as we "Celebrate America" under the stars at the Bailey Road Park Bandshell. Concessions will be available for purchase throughout the evening. Wine and craft beer proceeds benefit Lake Norman Wildlife Conservationists.
Parking is available at Bailey Road Park (very limited), Bailey Middle School, and the lower lot of WA Hough High School.  Shuttles available including ADA accessible options.
Coolers and picnic baskets are welcome. NO pets. glass bottles or containers, tobacco products, smoking, e-cigs, tents or open flames allowed.
Summer Concert Series
7:30-10 pm. Shelley Ruffin Band. D9 Brewing Lake Norman, 11138 Treynorth Dr.
Music
Ady's Pita on the Go Food Truck 5-9 pm. Carmen Tate Music 7-10 pm. Eleven Lakes Brewing, 10228 Bailey Rd.
9 am -noon in downtown Davidson. This year's 36 vendors include: fruits and vegetables, meat and dairy, freshly baked breads and artisanal baked goods, prepared foods, speciality culinary items, beverages, and health and beauty products.
8 am to noon.  An outdoor, open air market, offering fresh produce, eggs, baked goods, dog treats, select craft items, free chef samples and more. Veterans Park, Main Street and Maxwell Street, Huntersville.
Live music
8:30 pm. The Stranger. Billy Joel Tribute. BoatYard Lake Norman, 18418 Statesville Rd. Buy tickets in advance for $10.
June 22
Davidson Police Host Summertime Storytime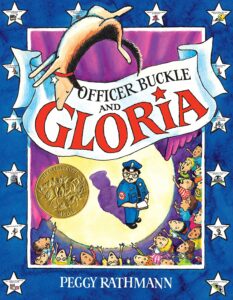 The Davidson Police Department invites area children (or those young at heart) to attend a Summertime Storytime  on the steps of the Davidson Public Library.  There will be two sessions, one at 1:30 pm and one at 5:30 pm.
Bring a blanket and join local officers as they read Officer Buckle and Gloria by Peggy Rathmann.  Enjoy giveaways and custard provided by Whit's. For more information, contact Resource Officers Kanita Boone or Michael Prather. 
Music Bingo
6:30-8:30 pm. Lost Worlds Brewery, 9700 One Norman Blvd.
Growers' Market
9 am – 1 pm at Novant Health Huntersville Medical Center's  front lot off Gilead Road.
6-7 pm. A workout class will be presented by various studios and instructors each week. Check in  across from Lululemon starting at 5:30 pm.
June 23
10:15 am-noon. Bring your pre-school aged little bud for playtime  in the Grove at  Birkdale Village, Huntersville. Check in across from TCBY starting at 10:15 am. Crafts and activities will be available while supplies last. Bring your own blankets to sit on.
Lost Asana Yoga
6:30 pm. Grab your mat and join our community. There's a pint of Morleys waiting.  $10 includes a drink token. Lost Worlds Brewery, 9700 One Norman Blvd.
Yoga with Ilse
Every Wednesday from 7-8 pm.  All levels welcome.  $10 for the class and a beer. Eleven Lakes Brewing, 10228 Bailey Rd.
—Submit your entertainment and event news to corneliustoday@gmail.com.