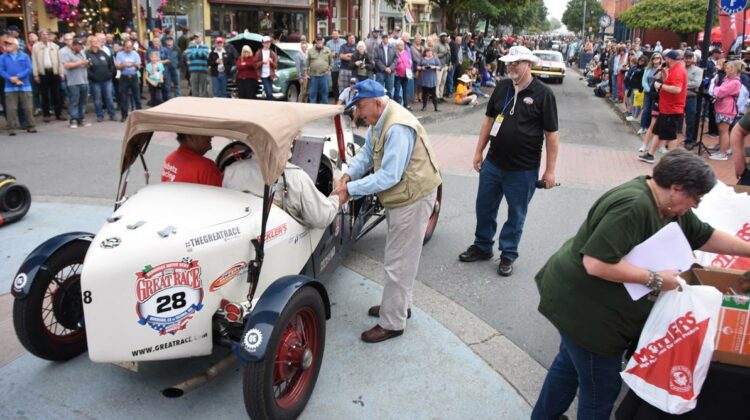 June 3. After a pandemic hiatus, The Great Race will travel from San Antonio to Greenville, SC, stopping in Mooresville overnight on June 26.
More than 100 antique automobiles are traveling cross-country, with stops in places like Joplin, MO. and Lexington, KY. After Mooresville, the racers proceed to the finish at the Hyatt Regency in Greenville, SC.
The downtown Mooresville Rally will take place from 5 pm to 9 pm with participating cars beginning to arrive at approximately 5:30 pm.
There will also be a local car show from noon to 4 pm with DJ, music, food and beer gardens on the street. The event is free to attend; separate costs for food/drinks. The car show display is limited to 75 VIP parking spots and a $25 registration is required; proceeds benefit the Dove House Children's Advocacy Center. Click here to register your car.
1965 movie
The Great Race takes its name from a 1965 movie with Tony Curtis and Jack Lemmon. It is not a speed race, but a time/speed/distance rally. The vehicles, each with a driver and navigator, are given precise instructions each day that detail every move down to the second. They are scored at secret check points along the way and are penalized one second for each second either early or late. As in golf, the lowest score wins.
More than $150,000 will be awarded to top finishers in multiple divisions.
The route
"When the Great Race pulls into a city it becomes an instant festival, during in the last event we had several overnight stops with more than 10,000 spectators on our way to having 250,000 people see the Great Race."
—Jeff Stumb, Director
The Great Race