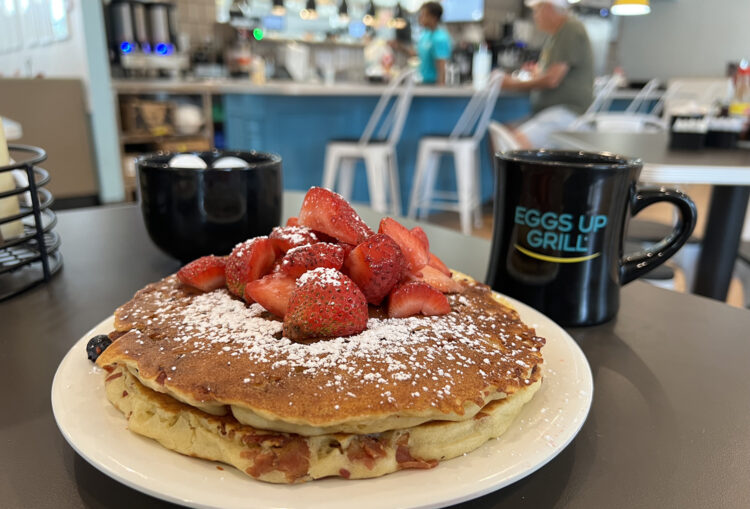 Sept. 22. Cornelius Eggs Up Grill will hold its grand opening celebration Saturday, Sept. 23.
Owners Chris and Sofia Mendoza invite the community to join them 6 am to 2 pm Saturday when there will be free coffee, prizes and giveaways, and 10 guests will win free breakfast for a year.
A balloon twister will provide entertainment 9:30 am to 11:30 am.
Eggs Up Grill is at 19732 One Norman Blvd. in Turnberry Place, Cornelius.