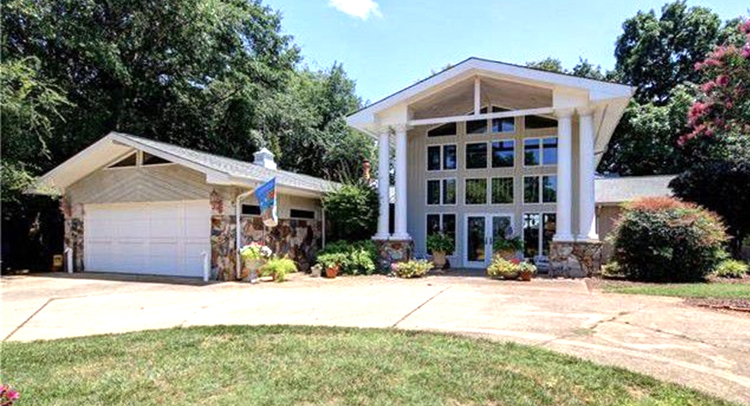 By Dave Yochum. Home prices are taking off around the country: Seattle leads the way with a whopping 13.2 percent year-over-year price increase, followed by Las Vegas at 8.6 percent and San Diego at 7.8 percent, according to the Case-Schiller division of Dow Jones.
Cornelius is doing just fine, too, depending on your point of view. For buyers, it looks like it will continue to be an uphill climb. For sellers, well, they're in the driver's seat. According to Zillow. Home values rose 4.9 percent during the past year, with a healthy 3.6 percent increase forecast during the next 12 months.
There is a great shortage of inventory in lower price points—$200,000 to $300,000 nowadays—resulting in multiple offers and above-list price offers, according to Stephanie Gossett, branch leader and regional vice president for Allen Tate.
There's a scant one-month supply of inventory in Huntersville and Cornelius priced between $200,000 and $300,000, she says. The median list price per square foot is $177.
In Mooresville, there's a two-month supply of houses for sale.
A balanced market is considered five or six months of inventory, so the local market is sizzling. At considerably higher prices, of course, the market is more balanced, or, at the very high end, much slower. It can take a couple of years to sell a multimillion-dollar estate.
"When we look at active inventory priced from $500K to $700K, we see a balanced market, with five and a half months of inventory in Cornelius and Huntersville, and eight months in Mooresville," Gossett says.
"Bottom line is it's a great time to make a move in the Lake Norman region, but if you are in the lower price points that exist in our market, you need to be pre-approved and expect to pay full price or over full price to be the winning bid," she says.
Davidson values rose 7.3 percent in the past year, with a 3.5 percent increase forecast.
"Home price increases appear to be unstoppable," says David M. Blitzer, managing director at S&P Dow Jones Indices. "Most prices across the rest of the economy are barely moving compared to housing."
Over the last year the consumer price index rose 2.2 percent, driven largely by energy costs. Aside from oil, the only sector with price increases close to housing was healthcare-related, at 4.6 percent.
Swanks
A lakefront home at 17504 Sail View Drive in The Peninsula has sold for $990,000 after being listed at $1.05 million by Dixie Dean of Allen Tate. The house has views from the kitchen, great room, breakfast area and master bedroom, all on the main floor. The 3,300 square foot house has a tax value of $874,800. The buyers were represented by Terri Mayhew of Allen Tate.
A landmark property on a skinny stretch of Belle Isle Drive has sold for $1.5 million after being listed by Sandy Reynolds of ReMax Executive. The 3,700-square-foot three-bedroom lakefront house at 16628 Belle Isle has a distinctive two-story glass entry, and lake views front and back. The tax value is $925,000. The selling agent was Tracey Miller of Allen Tate.