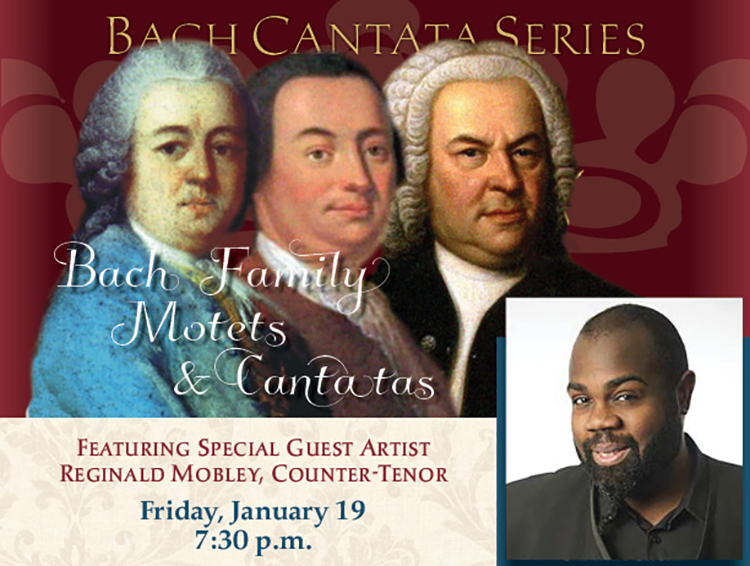 Bach Akademie Charlotte will present "Bach Family Motets and Cantatas" at Davidson United Methodist Church at 7:30 pm Friday. Guest artist Reginald Mobley, an internationally acclaimed counter-tenor, will perform works from three members of the Bach family.
Mobley is noted for his "crystalline diction and pure, evenly produced tone" according to the Miami Herald. He is a member of a Grammy-nominated vocal ensemble Seraphic Fire.
He will be performing works from the Bachs—a prolific musical family from the Renaissance forward. While Johann Sebastian (1685-1750) is the most famous composer and organist, motets by his older cousins, Johann Ludwig and Johann Christoph Bach, will also be performed.
Cantatas from Johann Sebastian's Weimar period will be paired with earlier music written by his cousins.
The performance by the BA|Charlotte Cantata Choir, the North Carolina Baroque Orchestra and Mobley costs $20 to attend and can be purchased at the door or by visiting www.bacharlotte.com