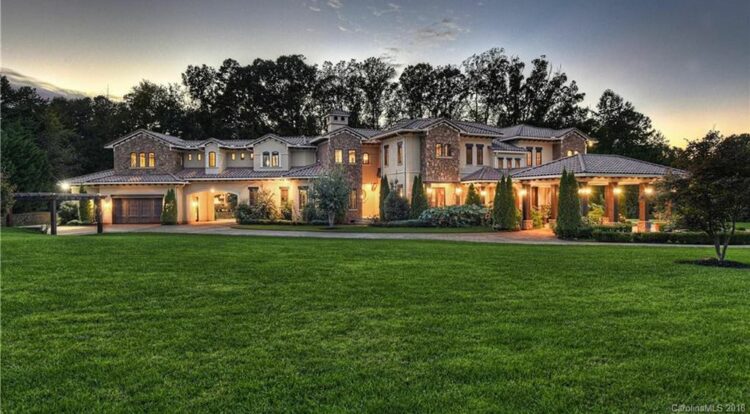 Jan. 13. By Dave Yochum. A sprawling gated estate on Torrence Chapel in Cornelius has sold for $3.55 million, according to Mecklenburg County records.
The 8,249 square foot manor home, which includes six bedrooms, six baths and four half baths on 5.05 acres, was completed in 2008.
Highest price for non-lakefront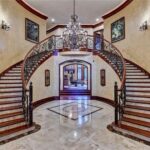 It's the most expensive non-waterfront home to sell in the Lake Norman area, according to listing broker Pam Boileau. Both she and buyer's agent Liza Caminiti are with Ivester Jackson.
The five-acre site includes two acres of hardwood trees. Mecklenburg County tax records valued the property at $2.88 million; a county-wide revaluation is set for next year.
A lakefront villa on Jetton Road sold for $7 million in November.
Background
On the market for two years, the property at 21123 Torrence Chapel was listed at $4.25 million in 2019. The two-story, stucco home has four bedroom suites, a billiards room and a master suite with a fireplace and private terrace.
Amenities
The house itself has a 1,900 square foot cabana/outdoor living area as well as a 50-foot infinity pool and oversized spa.
Also outside are a chef's kitchen and guest quarters.
The estate was featured on the international TV show "Selling Mega Mansions." The program airs on AWE which is the former WealthTV channel. The "Tranquil Castle" segment was part of Season 5.