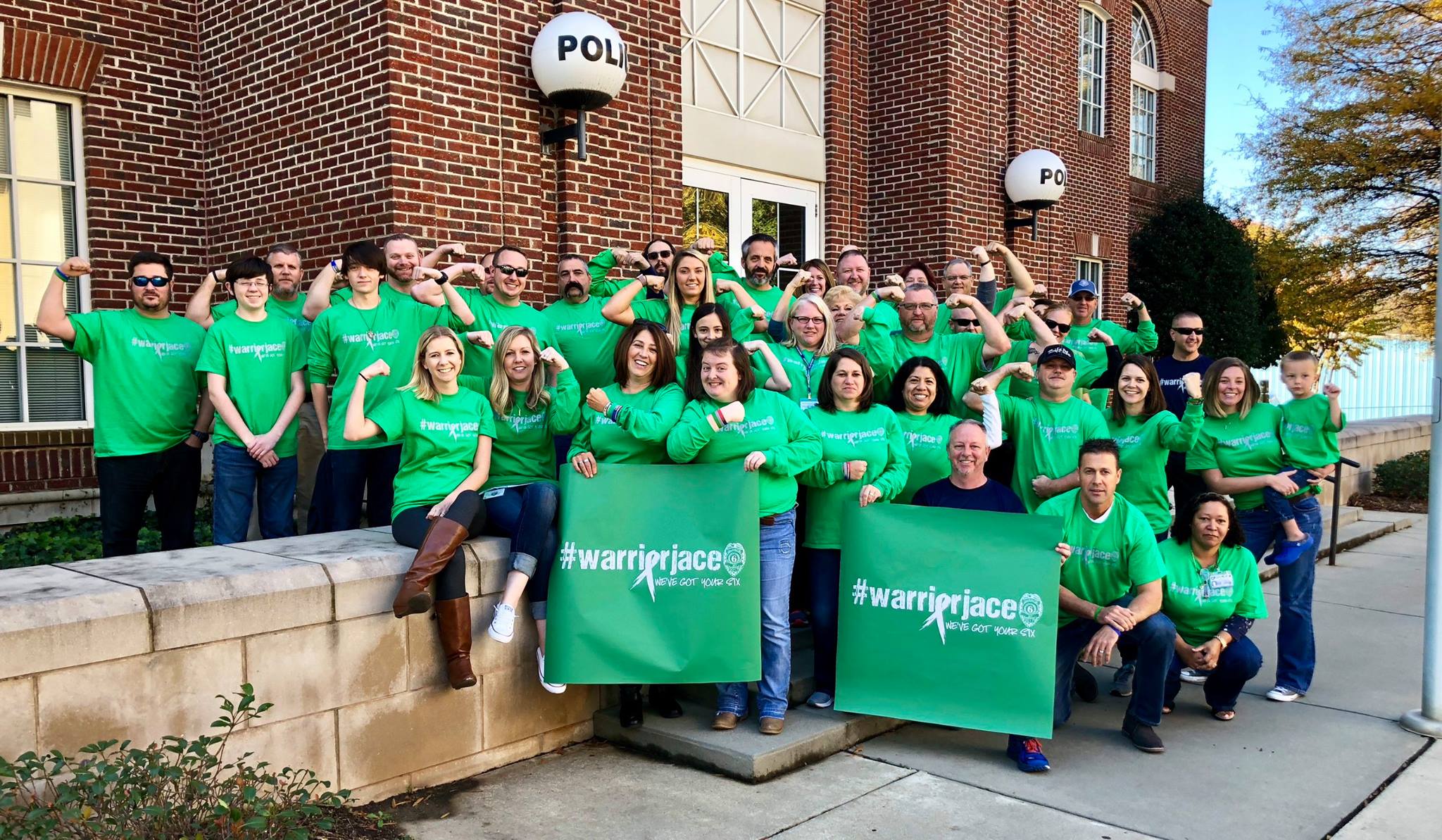 Jace Thompson at age 4 is battling an aggressive brain tumor. The son of a Cornelius Police captain and a State Highway Patrol sergeant, he has been nicknamed Warrior Jace. The Cornelius Police Department is assisting with fundraising efforts to support the Thompsons as they seek medical treatment. For additional information and updates, follow Warriorjace on Facebook.
His parents are Cornelius Police Capt. Jennifer Thompson and N.C. State Highway Patrol Sgt. Eric Thompson. Jace has Diffuse Intrinsic Potine Glioma (DIPG), an aggressive brain tumor found in the base of the brain.
Cornelius police officers are participating in No Shave November to help raise money for the Thompsons.  Officers are donating $40 to be allowed to grow facial hair, waiving the department's grooming policy.
Members of the community that would like to donate additional money towards this fundraiser can contact Lt. Steve Davis at 704-892-1363 or sdavis@corneliuspd.org.
There is also a fund through the State Employees Credit Union. Any SECU branch in North Carolina will accept a contribution, just reference "Special Account for Jennifer & Eric Thompson of Mt. Pleasant, NC."  Mail donations with checks being written to Jennifer Thompson to Special Account for Jennifer & Eric Thompson of Mt. Pleasant, NC.  State Employees Credit Union, Attn: Frances Coyle, PO Box 2294, Cornelius, NC 28031