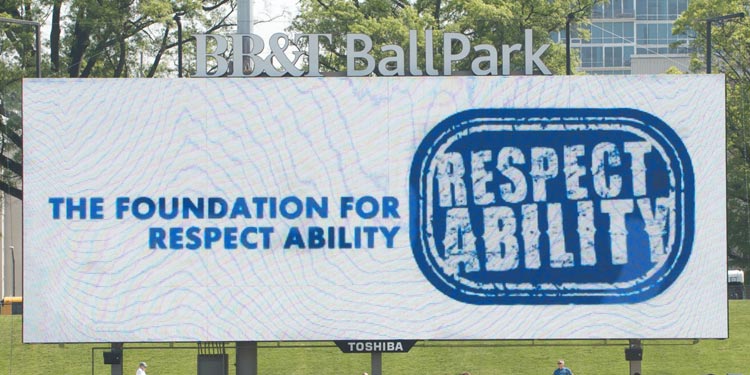 May 3. The Charlotte Knights teamed with the Foundation for Respect Ability for the third year in a row on Education Day Wednesday at Knights Stadium. A 60-page Activity Guide for Enhancing School Culture  called "Game Changer" was prepared by the foundation which was launched by Cornelius resident Arlene Berkman.
"We are honored to be a part of today's Education Day. We were given the opportunity to demonstrate how teamwork, diversity, anti-bullying and conflict resolution all touch base to help create a culture of respect and tolerance", said Diane Benson executive director of the foundation.
The Foundation for Respect Ability's mission is to convert "bystanders" into "upstanders" who will do their part to address bullying in all its forms.
"By taking these lessons to heart and using them with your interaction with others we can all become Game Changers!" said Scotty Brown, General Manager of Baseball Operations for the Charlotte Knights.