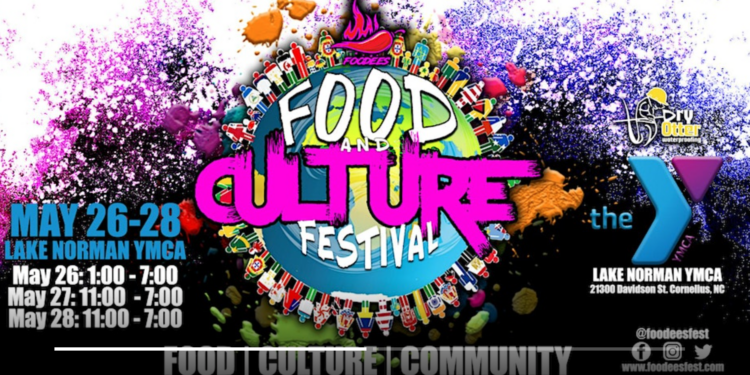 May 3. The Foodees Food and Culture Festival is coming to the Lake Norman YMCA in Cornelius Memorial Day weekend. The three-day celebration of food, art and community will have more than two dozen food trucks and food vendors, as well as artists, artisans, and crafters.
The festival, which is free, coincides with the YMCA's opening of lake activities, so come ready to swim, paddle and soak up the sun. There is a $5 fee for parking.
Festival hours:
Friday, May 26: 1:00 to 7:00
Saturday, May 27: 11:00 to 7:00
Sunday, May 28: 11:00 to 7:00
To register: Click here
The event will be held at the Lake Norman YMCA at 21300 Davidson St. in Cornelius. The YMCA will offer the lake activities and parking free for YMCA members, while non-YMCA members can buy passes for lake activities. On-site parking is $5 per car. There is no admission to enter the Foodees Food and Culture Festival. Register for your tickets so they know how much the food trucks should prepare.