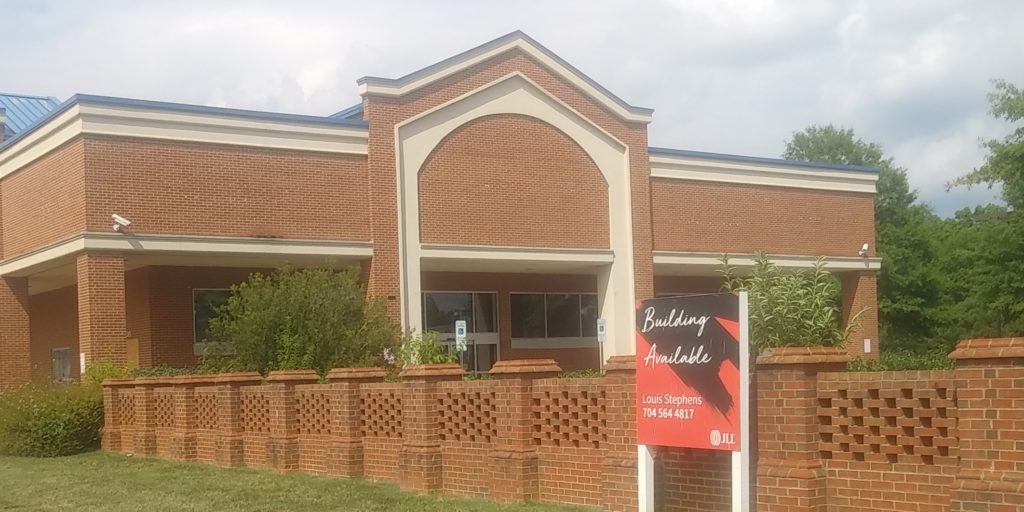 Aug. 5. By Dave Vieser. In an area already filled with financial institutions, Cornelius may be landing another big one. Chase Bank has its eyes on prime corner property at Jetton and West Catawba where a closed Rite Aid pharmacy stands.
Chase actually intends to demolish the old pharmacy. It will also build a bank building along with a spec commercial building to the east," Cornelius Planning Director Wayne Herron said.
"The buildings are uses permitted by right and normally they would just have to obtain building permits. However, our Zoning Code limits parking to 4 spaces/1,000 square feet of building area, or 30 spaces maximum and the bank is requesting 7.3 spaces/1,000 square feet building area, or 55 spaces."
As a result, the applicant must receive a Special Use Permit from the Planning Board and justify the need for the excess parking.
A public hearing on their proposal will take place on Monday Aug. 12 at 6:30 pm in Town Hall.
Banks are big business in Cornelius.
As of June 30 last year, the FDIC reports Cornelius bank branches have more than $1 billion  in customer deposits.
One top local banker welcomes the competition. "For 13 years, Aquesta has helped out hometown and surrounding areas grow and prosper," said CEO Jim Engel. "It is flattering that now some large out of state banks are swooping in to try to profit from this growth but rest assured we plan to continue to focus on building our customer relationships and helping our towns, charities, and businesses to prosper."
Expanding into Cornelius is part of a growth program announced earlier this year by Thasunda Duckett, CEO of Chase Consumer Banking. "To us, this is so much more than building branches. This is about new customer relationships, better access to credit, and local jobs."
The bank expects to open as many as 90 new branches in key areas near Charlotte and Raleigh, NC, Greenville SC, and Pittsburgh Pa,  creating as many as 700 new jobs.
Meanwhile, Asheville-based Home Trust plans to build a new branch on Old Jetton Road diagonally across from the Allen Tate Building.
SECU—State Employees Credit Union—is about to demolish the Days Inn on Holiday Lane, and build a new larger branch.