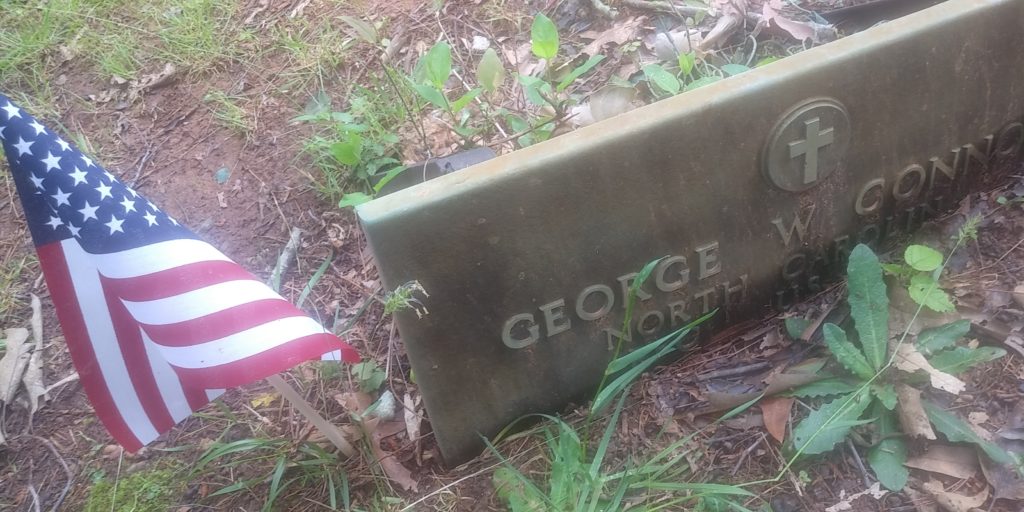 May 23. Memorial Day is two days away but Cornelius is already slowing down and remembering those who gave the ultimate sacrifice as well as those who served in the Armed Forces and have since passed away.
Flags are up all over town, including at the cemetery in Smithville, the historically black community on the edge of Victoria Bay just east of I-77.
It turns out Jeff Lawrence, a resident of the Oakhurst neighborhood, put them up in honor of all who served. He could not be reached for comment.
Memorial Day commemorates those who died while in the military service of their country, while Veterans Day honors all those who served, whether in wartime or peacetime. It's always Nov. 11. Memorial Day is observed on the last Monday of May.
The Town of Cornelius and American Legion Post 86 will post a prerecorded ceremony Memorial Day Observance on Facebook https://www.facebook.com/CorneliusPARC/ at 10 am on Monday, May 25. You can view then or later.
With shelter-in-place and social distancing protocols, this ceremony, which is traditionally held at the Cornelius Veteran's Monument at Rotary Plaza, is transitioning to a virtual program for 2020.
The Cornelius program will be led by:
Master of Ceremonies – Commander Gene McKinney, American Legion Post 86
Welcome – Mayor Woody Washam
Keynote Speaker – Lt. Col. Shawn Cowley, Deputy Director CMS JROTC
Invocation and Closing Prayer – Pastor David Judge, First Baptist Church of Cornelius
The event will also include:
* POW/MIA Empty Chair and Wreath of Remembrance ceremonies
* Patriotic music by Tony Bailey
* 21-gun salute