Fingerprinting is available at the Cornelius Police Department during the following times by appointment only: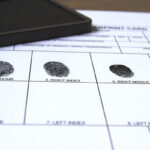 Tuesday 9-11 am 
Wednesday 6-8 pm
Thursday 9-11 am
Saturday 9-11 am
Residents and businesses: no fee
Non-Residents: $10.
Please bring the necessary fingerprint cards. 
Must have valid photo identification available for verification prior to being fingerprinted.
To request an appointment for Fingerprinting please click here, or  call 704-892-1363.