Jan. 26. Sean Travis opened an Edward Jones, Financial Advisors office at 21328 Catawba Avenue in Cornelius with a Chamber of Commerce ribbon cutting on January 24, 2018.
Accompanied by Kim Pech, branch office administrator, Sean was supported by friends, family, customers and chamber members with a rousing welcome to a site that will soon adjoin the town's Art Center. The historic strength of the Edward Jones format is the personal touch local offices provide for financial and retirement plannin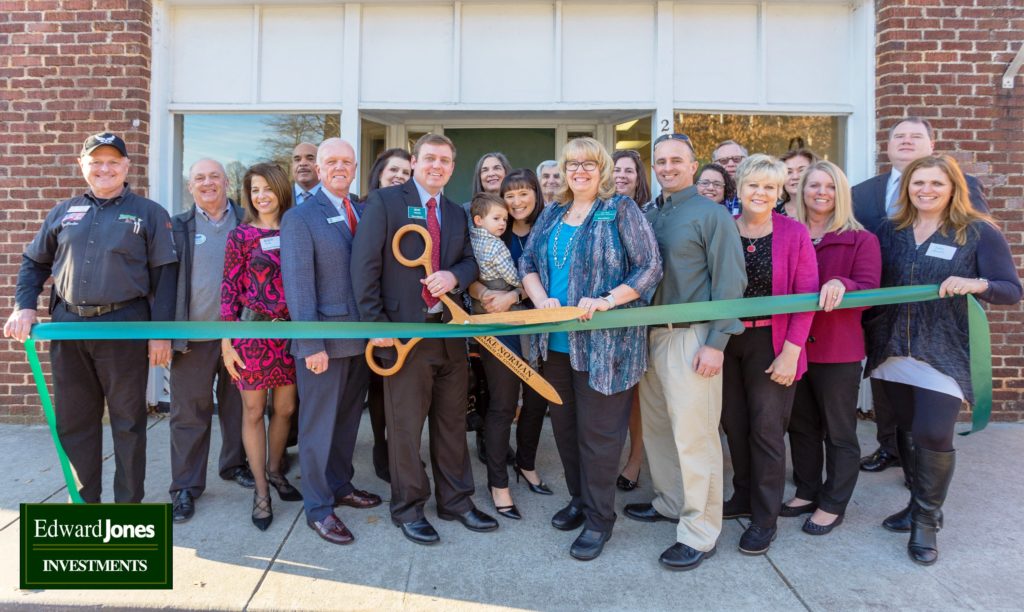 g, stock and bond investments, insurance and mutual funds.
Travis is a highly regarded financial advisor who will
personally tailor financial strategies to families and small businesses in the lake region.
More info:  www.edwardjones.com/Sean.Travis