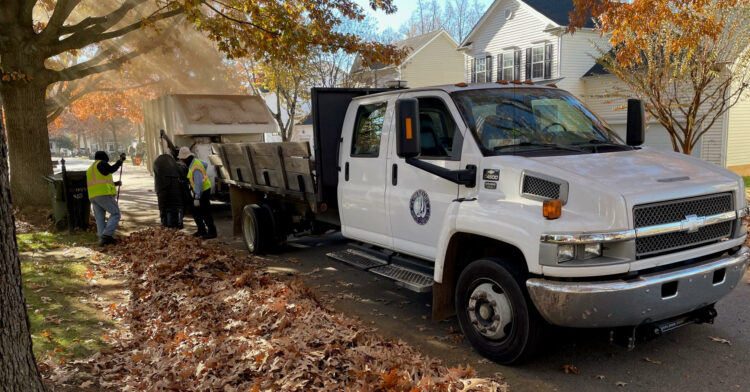 Dec. 8. A third round of leaf collections take place this week, courtesy of the Town of Cornelius. Four trucks and crews are out and about on side streets–providing a service that's rare locally.
The Town of Davidson, for example, is providing free paper bags for residents for leaf pick-up.
Billions and billions, presumably
With dry weather, billions of leaves have fallen and continue to fall. Tyler Beardsley, assistant town manager, said there may be another round of leaf collections before Christmas. Regardless, the finish date is the end of January.
Truck tracker
To track where the town trucks are in real time, click here.
Leaf piles should be placed at the curb; no limbs or trash.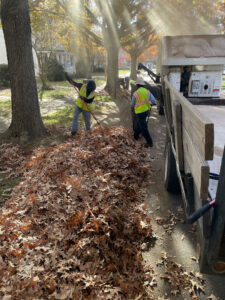 In Davidson
Davidson's free 30-gallon paper bags are compostable and ultimately help eliminate plastic residue in compost.
Free Kraft bags will be available at Davidson Public Works facility on Saturday, Dec. 11 and 18 from 9 to 11 am as well as Town Hall Dec. 13-17 during normal business hours. Additional bags will also be available at the Parks & Rec booth at the Davidson Farmer's Market Dec. 11.
Free Kraft bags are always available at the North Mecklenburg Recycling Center, 12300 Statesville Road in Huntersville.