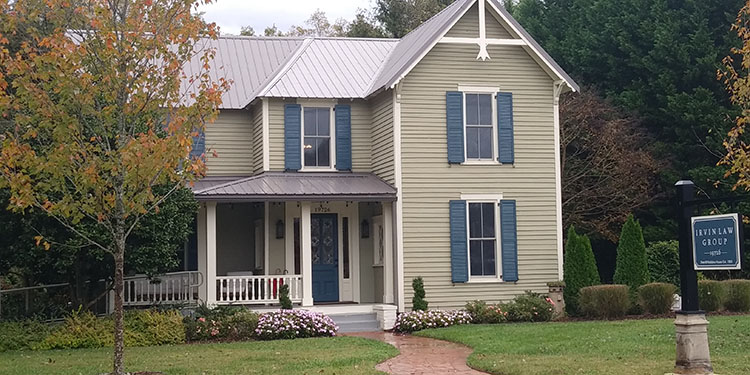 Nov. 6. A restored 113-year-old Queen Anne style house on Zion Avenue has received Historic Landmark designation, one of only a handful in Cornelius.
The Sherrill-Robbins House, now the offices of real estate attorney Susan Irvin, retains its wide wood trim, wooden floors and a distinctive wooden cross design in the front gable.
The left front room is now a conference room with period-correct architectural details and contemporary chairs. The right front room is the administrative office. A kitchen worthy of "Fixer Upper" is a break room.
The balustrade and newel post on the stairway to the second story retain their original elegance. Irvin's office has the original fireplace opposite her desk.
"This is an excellent example of what preservationists call adaptive reuse," said Dan Morrill, director of the Charlotte Mecklenburg Historic Landmarks Commission.
The house first belonged to Frank Sherrill, one-third owner of the Stough Cornelius Co. which operated a general store that sold all sorts of supplies to farmers and shipped ginned cotton by rail to distant markets. He went on to become president of the Bank of Cornelius and head of the Gem Yarn Mill.  In 1927, Sherrill sold his home to Walter Robert Robbins.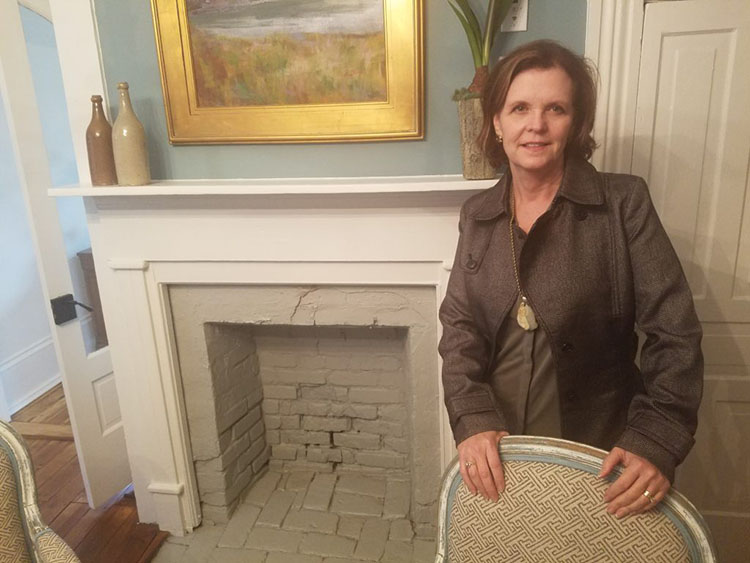 North Meck was overwhelmingly rural back then; agriculture was the driving force of the local economy. While the economy has changed, Irvin and her husband Bob, Davidson residents, did their best to put the house back the way it was when cotton was king in Cornelius.
It almost didn't happen.
Susan was looking for new office space in Davidson for her growing law office which she operated out of her home. A lease on new Class A office space in Davidson fell through, but a chance meeting with Cam Finlay, the developer of Antiquity, resulted in the sale of the house to Susan. "When I came over and looked at it, I said "I have to have it."
The Irvins paid $200,000 for the house early in 2016, and since then have spent well into the six figures on renovations.
An attorney for 32 years, Susan Irvin, went to Duke University and got her law degree at the University of Texas Law School in 1983.