Oct. 26. Ten candidates are vying for five seats on the non-partisan Town Board. Five are newcomers, three are incumbents and two want their old seats back, having lost in the biennial elections in 2021.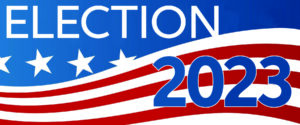 Newcomers: Robert (Robby) Carney, Dr. Scott Higgins, Susan Johnson, Bob Menzel and Charmaine Nephew.
Running for the seats they lost in 2021: Dr. Mike Miltich and Thurman Ross, both previous commission veterans.
Incumbents: Colin Furcht, Michael Osborne and Todd Sansbury.
Not running this time is long-time commissioner Dave Gilroy, who lost his seat in 2019, when his wife, Diane "Dee" Gilroy threw her hat in the ring as well. He won his seat back in 2021 but decided to hang up his hat this year.
Also, three-term commissioner Denis Bilodeau is running for mayor against three-term incumbent Woody Washam. It means Bilodeau gives up his seat on the commission whether he wins or loses the mayoral contest.
Here is a roundup of the 10 candidates for the Cornelius Town Board.
Robert Carney
• Economic development, technology consultant
• Lives in Weatherstone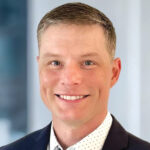 What experience do you have such that our citizens should put their confidence in you?
Served as head of economic development for 15 years (Iredell & Cabarrus counties). In my years of experience, I've served as a subject matter expert to consult local and state elected leaders on healthy growth and growth management.
Implemented proactive development strategies through economic development as opposed to typical reactive development. I understand the financial dynamics of local government and how to build financially healthy communities. I understand private sector development dynamics and how to leverage them for the benefit of the community.
Successfully captured discretionary road funding through State/Fed Government.
Deep understanding of strategic planning to increase the quality of life.
Long-standing relationships with state & regional transportation agencies.
I have experience working across multiple cities/towns staff and elected leadership to plan/manage/improve transportation networks.
What are your Top 5 priorities for the town?
Growth Management: Taking control of Cornelius's growth
Transportation and Traffic Mitigation: Delivery of Exit 27
Enhance Public Safety: Leveraging resources & technology
Parks & Greenways: Continue to enhance the quality of life amenities for Cornelius
Improve Communication & Engagement with the community
Colin Furcht
• Medical sales consultant
• Lives in Rockridge Shores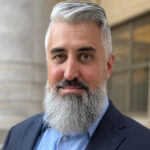 What experience do you have such that our citizens should put their confidence in you?
I have served on the Town Board for almost two years now and have been very engaged in the many subcommittees I serve as well. I ran on the platform of reasonable, manageable growth, taking care of Police, Fire and Town Employees and listening more to the community. I believe I and the team have succeeded here. I plan to continue on that path the community told me was their priority as well as Infrastructure. My new focus is to try to take on more road projects from NCDOT to help get them moving. Engagement in all aspects of our Town, in my opinion, is a critical driver to our success.
What are your Top 5 priorities re the town?
Growth: Continue to focus on business and not on high density residential. 31 projects currently sit idle.
Safety: Stay focused on paying Police, Fire and Town Employees properly in reference to other Town's in our area.
Infrastructure: My goal is to help move the 13 pending projects forward and have the Town drive them directly.
Parks and Rec: Hearing the need for more greenspace, tennis and pickleball. I support programs to drive this.
Communication: Always be available to listen to the community. Surveys, Early/After Hours events, email, phone calls, etc.
Scott Higgins
• Retired, Professor and Dean, Graduate School and Chief Research Officer, Western Carolina University
• Lives in Antiquity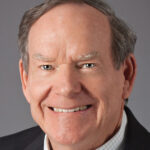 What experience do you have such that our citizens should put their confidence in you?
I have worked closely with Town leaders and citizens with collaborative decision-making to improve the quality of life in Cornelius. My passion and attention to detail, based on the documented needs of the community, is a matter of record (scotthigginsforcommissioner.com). I have been very visible on our greenways and at Town venues seeking the input of our residents regarding their vision for Cornelius and responding to what they have shared.
I have served as Chair of the Park & Rec Commission; championed greenways, parks, ball fields, special event venues; was instrumental in the development of the North Regional Recreation Center. In addition to statewide recognition for outstanding service from the NC Parks and Recreation Association, I have been a board member of the Cain Center for the Arts.
I serve on the Cornelius Planning Board and have been a strong advocate for the quality-of-life balance.
What are your Top 5 priorities for the town?
Scott Higgins CARES
Controlled residential growth balanced with smart business growth
Accelerated Infrastructure Development, especially improved roads
Reaffirm Commitment to Public Safety, especially Police and Fire
Economic growth via small business development
Strategic Plan for the Downtown Arts District/Town Center
Susan Johnson
• Residential Real Estate Broker, Realtor
• Lives in Lake Norman Cove at Jetton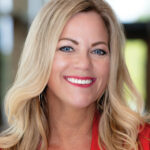 What experience do you have such that our citizens should put their confidence in you?
I currently serve as Chair of the Planning Board and have been a Planning Board member for the last eight years. In addition, in 2022 I was appointed to the Town's Growth Management Task Force which was formed to determine and prepare recommendations to the Town Board for modifications to the Town's Land Use Plan. I have also served on other boards and committees including the Land Development Code Advisory Board, the Mayoral Housing Committee, and the Town's Pre-Development Committee. Personally and professionally I am a Residential Real Estate Broker, a local business owner, local business supporter and a native of the area.
What are your Top 5 priorities for the town?
Identifying solutions to move forward needed infrastructure projects and improvements
Further enhance the walkability of our town
Balance the town's growth to attract new businesses and maintain the small town feel
Listen to the citizens' ideas and concerns to enhance our community
Identify possible town funding options to begin needed road improvements
Bob Menzel
• Retired business owner
• Lives in The Peninsula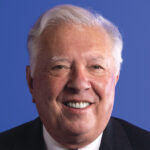 What experience do you have such that our citizens should put their confidence in you?
Building a business is the key experience that's prepared me to serve. Launched in 2005, with help from a great team and wonderful customers, the company grew to three manufacturing plants and two distribution centers from North Carolina to Nevada. Working with companies from the pharmaceutical and food industries, we designed and delivered solutions for shipping temperature-sensitive products and pioneered an environmentally and economically sustainable, natural fiber alternative to Styrofoam coolers. Introducing a market-disrupting packaging product required effective communication, aligning solutions to match customer expectations, negotiating obstacles and change, and a disciplined approach to financial, procurement, facilities, inventory, and personnel management. Outside of business, leadership opportunities to serve community service organizations and as a service academy admissions liaison have been unique and diverse learning experiences.
What are your Top 5 priorities for the town?
"One Cornelius" | Serve Every Citizen | Value Every Neighbor
Govern Honestly | Govern with Integrity | Govern with Transparency
Listen | Build Consensus | Honor the Will of the Citizens
Deliver Effective Solutions | Measure Results | Pursue Excellence
Preserve Our Town Character | For Ourselves and Our Children
Michael "Dr Mike" Miltich
• Retired ENT Physician/surgeon
• Lives on Nantz Road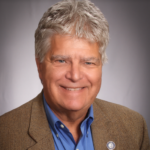 What experience do you have such that our citizens should put their confidence in you?
I have served three terms as Town Commissioner, including one as Mayor Pro Tem during which I served on the Land Development Code Advisory Board, Predevelopment Review Committee, Transportation Advisory Board, Cornelius Affordable Housing Task Force, as well as the town's delegate to the Charlotte Regional Transportation Board (CRTPO), CMS Municipal Education Advisory Committee and the Planning Coordinating Committee with a near perfect attendance.
CRTPO is made of 25 elected officials who trusted me to be their Chair. Even during COVID lockdowns, the following initiatives were passed under my leadership: CONNECT Beyond, Beyond-77, CRTPO Strategic Plan, Transit Funding MOU, and the MTP 2050.
I have served in multiple leadership roles throughout my life. For more, visit https://www.miltichforcommissioner.com
What are your Top 5 priorities for the town?
Transportation and Traffic Improvements on time and within budget
Identify/Implement Multi-sourced, Sustainable Regional Infrastructure Funding
Continue the Town's Lean Fiscal Management
Careful, Data-Driven Growth Management Preserving Quality of Life
Diverse/Appropriate Housing for the Greater Good of Cornelius
Charmaine Nephew
• Retired in 2014 to pursue family interests, volunteer activities.
• Lives in Chapel Point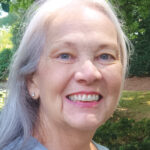 What experience do you have such that our citizens should put their confidence in you?
Thirty plus years of experience holding positions of increasing responsibility with national and international corporations.  Participated in the startup, merger, reorganization, and ongoing operation of manufacturing plants; headquarter operations; research and development facility; and regional sales, service, and administration offices in North America. Retired Vice President of Human Resources for North America for an international corporation. Experienced team builder, problem solver and change agent.
Member of the Mayor's Citizen team to study compensation for city employees.  Able to recommend changes to commissioners that closed the revolving door on employment securing our police and response workers, among others, thus creating safer community for our citizens.
Currently a mentor for emergent readers in Mecklenburg Title 1 school with Augustine Literacy Project.  Former poll worker, Get Out the Vote volunteer and others. Vice president and treasurer of Chapel Point HOA as well as former president.
What are your Top 5 priorities for the town?
Listen to our citizens and RESPOND!
Advocate to control congestion through improved roadways and controlled commercial/residential growth.
Work with nonprofits and governmental agencies to improve our sustainability through land preservation, green ways, parks and alternative transportation including mass and micro transportation.
Assure our future by supporting initiatives that educate and care for our children.
Support the African American community as they work to restore their historic neighborhoods.
Michael Osborne
• Founder/president Shiptransportal
• Lives in Patrick's Purchase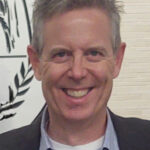 What experience do you have such that our citizens should put their confidence in you?
As the founder and president of a business, I identify needs and develop ideas into products. I balance vision and careful risk management when pursuing objectives. For over 20 years, I've guided the company through both internal and external challenges. Applying lessons learned to the next challenge has helped me to persevere.
While on various boards including the Town Board, Planning Board, Entrepreneur Organization (EO), and Y-Guides (YMCA), I've helped evaluate the viability of solutions. Recently I've helped create a town budget that balances the town's needs with smart growth.
Drawing from years of Planning Board experience, I spearheaded a citizen-driven Growth Management Task Force to tackle overcrowding and capacity issues, where I gained a deeper understanding of the citizens' concerns and town's needs.
What are your Top 5 priorities for the town?
Support the Land Use Plan created by our residents.
Safety.  Continue to fully fund our police and fire departments.
Parks.  Expeditiously expand our offerings to meet demand.
Prioritize improvements to roads and infrastructure without the DOT.
Identify regional funding opportunities to make our money go further.
Thurman Ross
• Residential real estate broker
• Burton Lane
What experience do you have such that our citizens should put their confidence in you?
I have served as a Town Commissioner for over 20 years. I've served on many boards and committees representing the Town.  I currently represent the Town on the Electricities Board.
What are your Top 5 priorities for the town?
Responsible growth for our town redevelopment and economic development to create jobs
Responsible budget planning to keep the tax rate low as possible and provide the needs and expectations of the majority of our citizens
Public Safety including Medic services
Maintain and expand our parks and greenways
Diverse housing to allow those that work in our community to live here.
Todd Sansbury
• Regional Sales Manager/Prenatal Screening
• Lives in Emerald Cove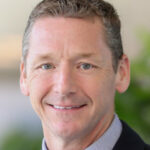 What experience do you have such that our citizens should put their confidence in you?
I've been fortunate and honored to serve as a town commissioner during this last term. I've served on the Mayor's Housing Committee, Parks and Recreation, represented Cornelius on the CMS MEAC school board, worked on the Museum Committee, participated on numerous community service projects, worked with the Smithville Community Coalition, and helped found the Neighborhood Advisory Committee.  Most importantly, I, along with others, have spearheaded a renewed effort to listen to citizens and engage in decisions that preserve the uniqueness of our town while allowing for strategic growth.  Citizens should place confidence not in individuals with the most extensive resume, but in those who work locally and understand that traffic, safety, schools, and recreation are not just campaign slogans, but are attributes that must be understood, funded, and top priorities above all else.
What are your Top 5 priorities for the town?
Expedite traffic projects and quit waiting on NC DOT
Continue to fund our world class police and fire
Listen to citizens
Expand Parks and Recreation
Focus on infrastructure