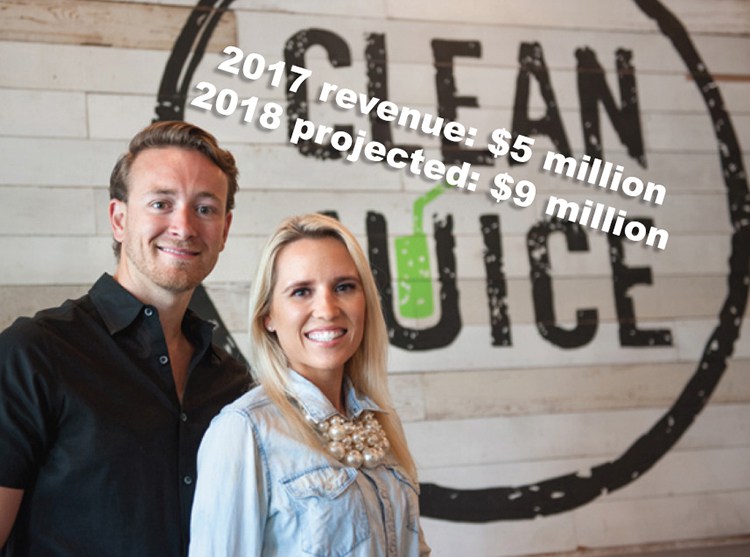 It turns out that the little organic juice bar in Birkdale Village is one of the hottest franchises in the country. Clean Juice, based in Huntersville, has been named the NextGen in Franchising Global Competition Winner of 2018 and Franchise Gator's fifth fastest-growing franchise of 2018. Their first location is in Birkdale. Since 2015 they have awarded 91 franchises in less than two years.
Husband-and-wife team Landon and Kat Eckles run the nation's only USDA certified organic juice bar. The industry has been bolstered in recent years by increased attention on the connection between diet and health. It's now a $2 billion industry.
"2018 is going to be a crazy year for us," said Kat. "We have at least 60 stores opening, which is super exciting." The franchise fee to own a Clean Juice is $40,000 with 6 percent royalties and 1 percent to a brand marketing fund. It takes between​ $250,000 and $500,000 to open a store.
Red Rocks back open
It's been a rough winter at Red Rocks in Birkdale. After a kitchen fire last summer, they had hoped to be open by early December. Some of the delay in reopening was caused by difficulties in getting the proper permits from Mecklenburg County. Another factor was the loss of veteran employees who found other jobs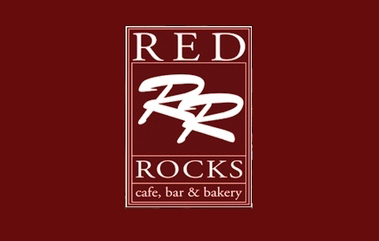 in view of the extended closure. Owner Ron Herbert says the kitchen and bathrooms have been updated.
OMB. Oh my, beer
Olde Mecklenburg Brewery is still at least a year away from opening a destination brewery at the now-closed Curtis Screw factory on Zion Avenue north of Catawba Avenue. A source at Town Hall says OMB engineers are working on on "site design as we speak." The goal is to begin site work and construction in spring 2019, the official said.
Here's the scoop on Ben & Jerry's
The Birkdale Village location of Ben & Jerry's has closed after the lease ran out. There are no plans to reopen the Birkdale shop, according to Ben & Jerry's corporate.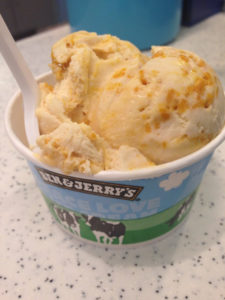 Joe Vagnone, a top business broker around Lake Norman, says it's tough these days for franchisors to bring in sufficient traffic given lease rates. "Birkdale Village is a success story among commercial developments across the country, but the rental numbers are higher and higher," he says. Traffic may be up, but for some franchisors it might not be the right kinds.
Trends in the frozen dessert industry are good, but you can't be plain vanilla. Ben & Jerry's just came out with Moo-Phoria, a lighter alternative. B&J corporate said it's too early to tell how it's doing on the retail level.
131 Main expands to South Park
A fourth 131 Main will open later this year at 5970 Fairview Road in South Park. The original 131 Main is a mainstay in Cornelius, but their Dilworth location closed in 2016 after suffering what owner Joe Douglas called "a bizarre string of three fires in six years." Meanwhile, crews are putting the finishing touches on Douglas' Cowboy Restaurant, just across Bailey Road from 131 Main. The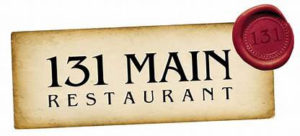 concept there is "fast casual."