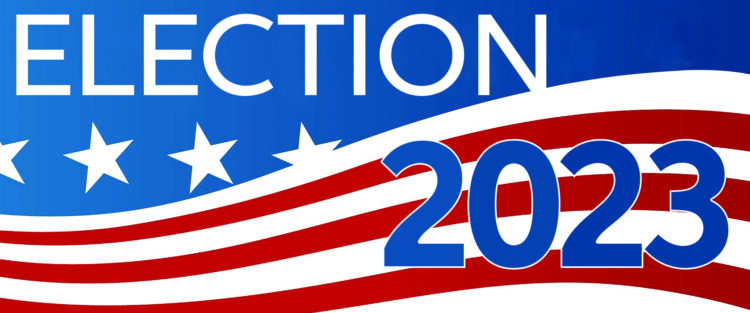 Nov. 2. Early Voting continues today at Cornelius Town Hall and 19 sites around the county, including Cornelius Town Hall, Davidson Town Hall and the North County Library in Huntersville. Hours are 8 am to 7:30 pm through tomorrow.
On Saturday Nov. 4, the final day of Early Voting, the EV locations will open at 8 am and close at 4.
Details
So far, 1,715 people have voted at Cornelius Town Hall and 497 at Davidson Town Hall. The North County Library, though, is the second-busiest Early Voting location county-wide, with 2,155 voters through last night.
The largest number: SouthPark Library with 2,427 voters so far.
Yesterday's total at Cornelius Town Hall: 257.
You can vote at any one of the 19 locations during Early Voting, you must vote at your designated precinct on Election Day.
Change in traffic flows
Experienced candidates say traffic flow is better than previous years with more Early Voting locations as well as a change in work habits: With more people working from home, there is not as much of a lunch rush, nor after-5.
Election Day
Election Day is Tuesday Nov. 7. All polling locations will be open from 6:30 am to 7:30 pm. If you're unsure of your voting location, click here.
Sample Ballots
To find your sample ballot in any town in Mecklenburg County, click here.