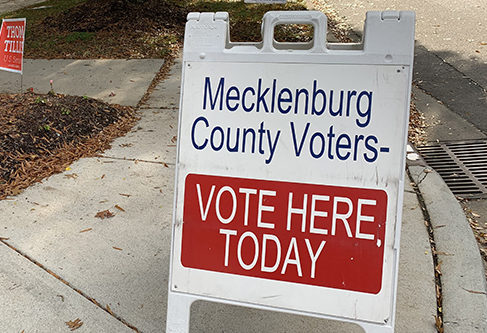 Oct. 20. Early voting got under way at Cornelius Town Hall at 8 am this morning. The Community Room is open till 7:30 pm weekdays for early voting. On Saturdays, it is open from 8 am to 3 pm; Sundays from 1 pm to 4 pm.
The last day for early voting is Saturday, Nov. 5.
Online help
Go to www.meck.nc to download a sample ballot, as well as information on all early voting locations.
Election Day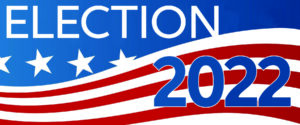 Polls will be open on Tuesday, Nov. 8, Election Day, from 6:30 am to 7:30 pm at assigned polling places.
Some key races
12th Congressional District: Tyler Lee (R) vs. Alma Adams (D)
US Senate: Ted Budd (R) vs. Cheri Beasley (D)
House 98: John Bradford (R) vs Christy Clark (D)
County Commission District One: Ross Monks (R) vs Elaine Powell (D)
CMS School Board District One: Rhonda Cheek, Melissa Easley, Hamani Fisher, Bill Fountain, Ro Lawsin
NC Senate 41: Bonnie Leone (R) vs Natasha Marcus (D)
NC Senate 37: Vicky Sawyer (R) (No declared opponent)
Judicial positions: Both parties also have a number of judicial candidates on their respective ballots.