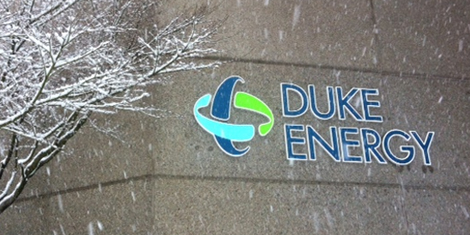 Feb. 20. Duke Energy officials today asked customers in the Carolinas to conserve electricity use through Friday to help reduce high-energy demand on the electric grid caused by historic low temperatures forecasted for the Carolinas.
The most critical time to reduce electricity usage will be between 5 a.m. and 10 a.m.
"Through Friday, the forecasted temperatures will be consistently below freezing and will challenge our system because customers will be using more energy," said Nelson Peeler, Duke Energy vice president of transmission system operations. "While Duke Energy has sufficient generation resources to meet its customers' energy needs, conditions can change quickly and customers need to be prepared. A little bit of conservation from each of us will help to make sure we have enough electricity for all of us."
To help lessen energy demand on the power grid over the next 48 hours and reduce the potential for isolated power outages, Duke Energy recommends the following tips:
Reduce your thermostat to the lowest comfortable setting when home, and bump the thermostat down a degree or two when leaving home.
Turn off unnecessary lighting.
Postpone household chores that require electrical appliances.
Unplug mobile phones/tablet chargers. These devices draw energy even when not in use.
Operate ceiling fans in a clockwise direction, which pushes warm air back down into the room.
Leave your drapes or blinds open to allow the sun's rays to warm the house.
Duke Energy crews continue to restore electricity to customers affected by the recent winter storm. As of this morning, power was restored to nearly 300,000 customers. Crews remain focused on the hardest hit areas and will continue to work until all outages have been restored.