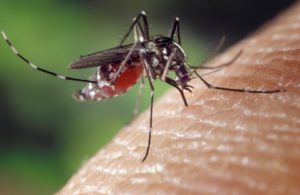 Feb. 7. By Dave Vieser. In what company officials are calling a "re-focus of resources," Duke Energy is dropping its mosquito spraying program on Lake Norman. Duke Energy spokeswoman Kim Crawford said the company regularly reviews its operations "to ensure we are as efficient as possible and can continue to offer affordable rates and services to our customers." As part of this review, they are re-focusing their resources on mosquito education across their entire service area in the Carolinas.
According to Crawford, the service was provided by 14 seasonal employees at an annual cost of between $500,000 and $700,000.
The program was started by company founder James B. Duke and provided mosquito control along 1,700 miles of shoreline surrounding five of the company's largest urbanized reservoirs: Lakes Norman, James, Wylie, Wateree and Keowee.
The spraying was conducted from May through the end of October, and was the oldest continuous environmental program of any utility in the United States, as well as one of the first in North America.
Hank Kramer, who has worked in the spraying program for a decade, says the news was a surprise to many people. "We had no idea this was coming…we did so much more than just spray for mosquitos." He said they also pulled navigation hazards like logs and aquatic plants from the lake.
Mosquitoes are known to spread disease, including the West Nile Virus.
North Carolina and South Carolina have more than 60 mosquito species, many of which have adapted to live near homes. In previous years, Duke officials had said that removing or managing the water in which they breed was an effective way to reduce the mosquito population.