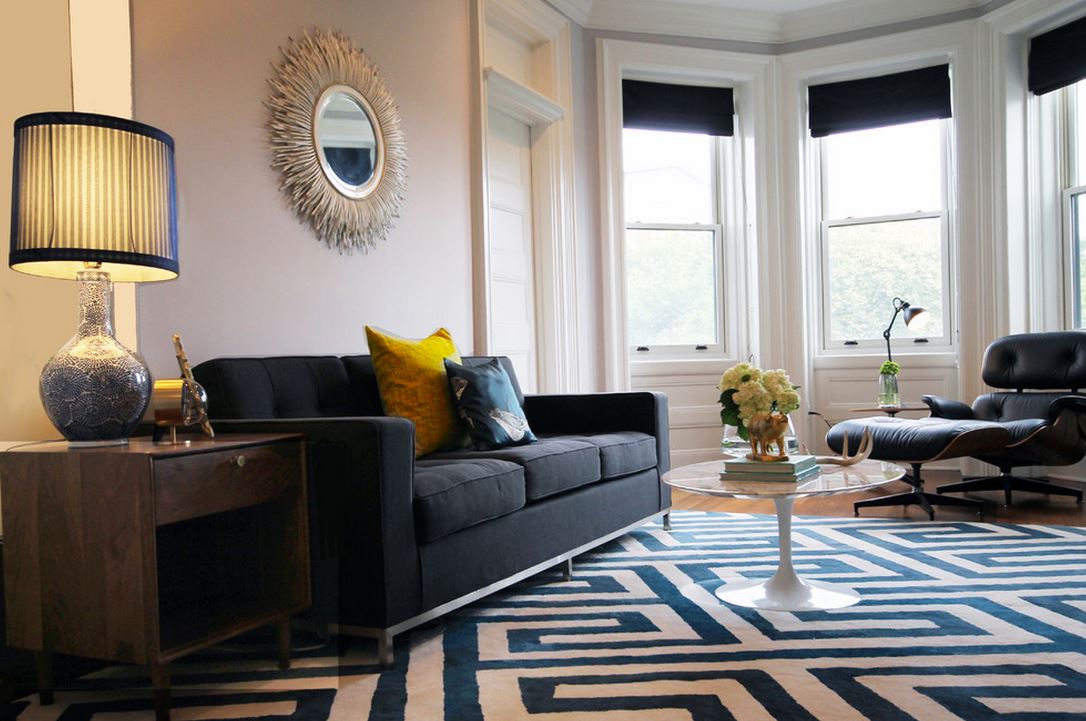 It seems like only yesterday that beige wall-to-wall was just the right thing for the updated home. Now with hardwood floors, area rugs are the new beige. Color, pattern and texture are important. Rugs are bold.
We asked Starr Miller, the founder of Cornelius-based StarrMiller Interior Design, for advice and counsel on what's under foot these days.
Right-sizing your area rug: How big should it be vs. the size of the room or the conversation area?
Miller: In a family room an area rug should be large enough to fit at least the front legs of all of the sofas and or chairs.This grounds the area and does not leave a piece of furniture out floating by itself.
In a dining area the rug should be at least two feet wider than the table on all sizes. It is a bit like clothing. I'd rather buy something too big and get it tailored than too small and it feels too tight. Yes rugs can be tailored!
Design? Textures? Shag?
Miller: The one reason I love rugs is that they add texture and warmth to a space.  As in everything these days there is no longer one rule. The trick is to balance today's new customized eclectic looks with the right rug pattern and texture.
A shaggy rug certainly adds texture and done correctly still works, however the past few years we have seen more flat weaves and shorter wool rugs. If a room lacks the teeth that texture brings to a design, a wonderful patterned sisal will always work. It is a classic.
If you have quiet furnishings in solid colors a wild, large floral rug may make sense. If you have a lot of pattern in your furnishings a quiet rug may be the better choice.
What we were seeing in wallpaper in 2015 is showing up in rugs in 2016 such as a geode print or mineral patterns which add texture with movement.
When it comes to "trend" make sure you are in love with the look for 5-10 years, otherwise it may not be worth the investment.
Any broad-brush advice around picking a rug?
Miller: Have the store take the rug down from its hanging position and see it on the floor from both sides. There is always a dark side and light side of the rug depending on the nap of the rug and how the light hits it. It is very important that you see it this way before making a decision.
Are Orientals done?
Miller: It depends on your style. The less expensive Oriental rugs tend to be a bit garish. But a well-made Oriental can work well in an all white room—which is the new gray—with sparse mid-century furniture and great art. In this age of unique customization it's not what you have, it is how you put it together and edit your choices.