Jan. 15. Discovery Place Kids-Huntersville is closed through Feb. 2 as a three-week county health directive officially starts today.
"Discovery Place is committed to the larger effort to stop the spread of COVID-19, and while the directive issued yesterday does not require us to close, we are doing so in hopes of being a part of the solution," said CEO Catherine Wilson Horne.
Also closed are Discovery Place Science and Discovery Place Nature in Charlotte.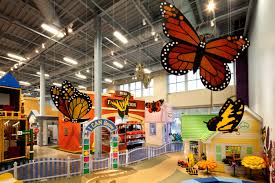 Anyone with reservations to visit the museums between now and Feb. 2 will get a refund.
Museums closed
Other museums closing include the Mint Museum, Levine Museum of the New South, Harvey B. Gantt Center for African-American Arts + Culture, Bechtler Museum of Modern Art and the McColl Center for Art and Innovation.