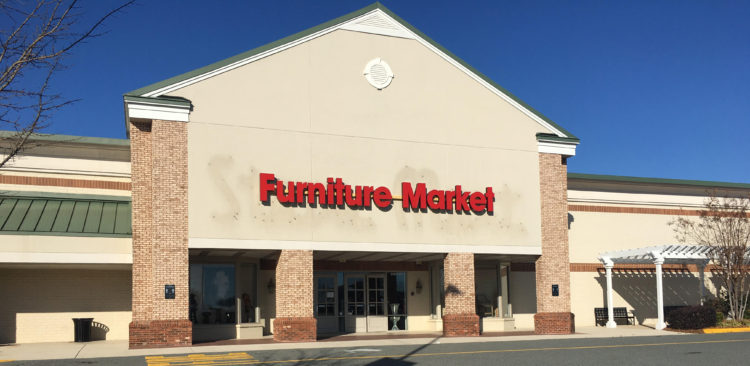 Dec. 30. By Dave Vieser. Almost two months to the day after Stein Mart closed for good due to the bankruptcy filing of its parent company, discount furniture retailer "Furniture Market" has taken over the 40,000 square foot space.
A new exterior sign is up and various styles of furniture, accessories and rugs fill virtually all the space. The rented space is apparently a test-run.
Employees, who were not authorized to speak on the record, said the company, which previously conducted auctions, is renting the space as an experiment to see if it can succeed as an alternative. Auctions have been severely curtailed due to COVID-19 restrictions.
They expect to give the idea several months to catch on. The company itself did not return our phone calls.
The space was originally occupied by Roses Discount Stores. Stein Mart, which leased the space starting in 1999, became a mainstay of Lake Norman shopping for two decades. However, most recently, Stein Mart struggled with a fast-changing retail landscape, as well as the coronavirus pandemic.