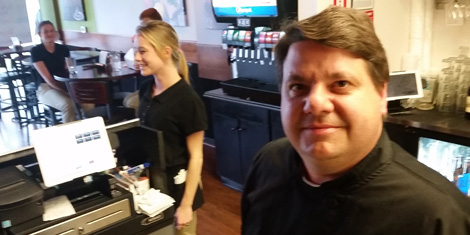 TripAdvisor, the popular online travel review and booking service, has a relatively new restaurant at the top of its rankings of Cornelius eateries based on reviews by patrons. Fresh Chef Kitchen, which opened last year in The Shops at Fresh Market, comes in at No. 1. In order, TripAdvisor says the Top 10 are: Fresh Chef; 131 Main; Big Bite'z Grill; The Cork and Cask; Alton's Kitchen & Cocktails; Choplin's; Sangam Indian Cuisine; ElToro Mexican; Mac's Speed Shop and Tenders.
Fresh Chef owners Brad Blumer and Mel Funk recently opened another Fresh Chef in Mooresville.
Retail Notes
The owners of Big Al's in Cornelius have started refurbishing the space previously occupied by the Hot Stone Grill on Kenton Drive into an upscale hamburger eatery to be called Crafty Burger. The plan is for a "friendly type place with high-quality burgers," at a lower price point than some other sit-down restaurants that specialize in burgers.
The location has its challenges since the nearby anchor supermarket building, which once housed Lowe's, is vacant, so traffic is much less than it used to be. On the other hand, there are several hundred new apartment dwellers moving into the area, many within walking distance.
º   º   º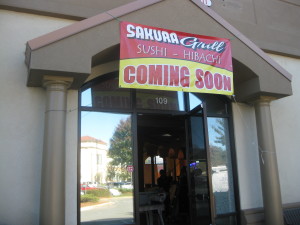 A space in Johnsbury Square on West Catawba Avenue is being transformed into Sakura Sushi and Hibachi Grill. A full interior renovation is under way. Sakura is expected to open by the end of November.
º   º   º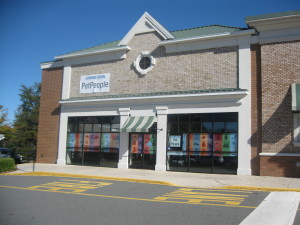 The former Porches and Yards next to The Fresh Market will soon be a Pet People store. The Ohio-based chain of pet supply stores is expanding into the Charlotte and Raleigh markets. The 15-year-old company offers "high-quality natural pet foods and unique pet supplies."
º   º   º
Are Slurpees coming to West Catawba? The gas station, mini-market and carwash at 19128 W. Catawba Ave. has been sold by members of the Kunkelman family to Sam's Mart LLC for $1.45 million. "The Kunkleman/Baker group owned the property," said 7-Eleven spokeswoman Margaret Chabris. "Sam's Mart purchased the property from these folks and we have a master lease agreement with Sam's Mart for this location," she said. There has been no decision on converting the store to a full 7-Eleven operation. The 7‑Eleven corporation bought 55 Sam's Mart stores from Sam's Mart LLC back in 2012.