May 24. The NC Wildlife Resources Commission, SC Department of Natural Resources, NC Highway Patrol and Mothers Against Drunk Driving will kick off the annual "On the Road, On the Water, Don't Drink and Drive"campaign with community events and safety check points throughout the state in advance of and on Memorial Day weekend.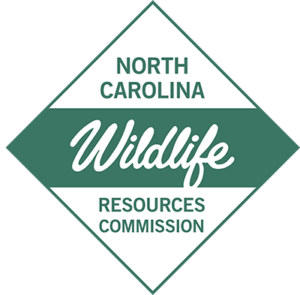 The multi-agency safety initiative works to reduce alcohol-related incidents on the state's roadways and waterways, both of which see increased traffic during summer months.
"Fatalities that could be avoided with more responsible behavior are always difficult to process," said Lt. Nathan Green of the Wildlife Commission. "It's  imperative to designate a sober driver whether you're in a vehicle or on a boat. Boaters can reduce the risk of alcohol related incidents by designating a sober operator." 
During the campaign, law enforcement officers will be conducting sobriety checkpoints and promoting public awareness to deter impaired operation of cars and boats on various highways and bodies of water.
In North Carolina, a driver or vessel operator with a blood-alcohol concentration that meets or exceeds .08 or is substantially impaired by alcohol and/or drugs, is subject to arrest. 
Be safe on the lake
Most boating incidents reported to the Wildlife Commission last year occurred in the months of May, June, and July—148 incidents, resulting in 20 deaths.
Of those deaths 16 were not wearing a life jacket.
Preserve your life, and your kids
Several drownings have occurred in North Carolina in the past few weeks. The victims were not wearing life jackets. Safety should be a top priority when recreating on water, including wearing U.S. Coast Guard-approved personal floatation devices (PFDs) when boating, swimming and fishing.
Safety tips
—Wear a life jacket or Coast Guard-approved personal floatation device (PFD) at all times.
—Appoint a designated driver for the boat.
—Assign an adult "Water Watcher" https://www.safekids.org/other-resource/water-watcher-card to actively supervise children in or around the water at all times.
—Swim only in designated areas.
—Throw a floatation device, don't go — you could go under too.
—Attend a boater safety course. Browse classes.
National Safe Boating Week 
The On the Road, On the Water campaign kicks off at the culmination of National Safe Boating Week, which started on Saturday, May 20,  and runs through Friday, May 26.