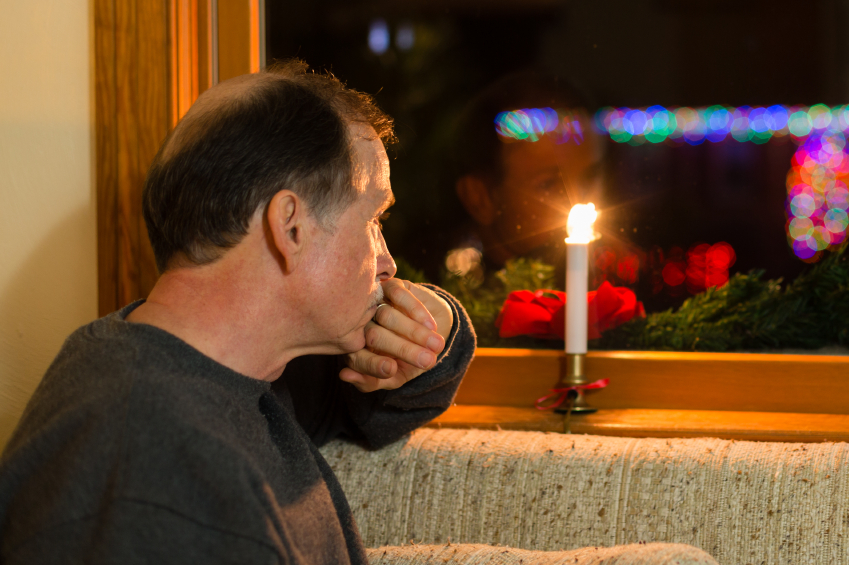 Nov. 22. The holidays are difficult for many people, infinitely so for those who are dealing with depression. Dr. John Santopietro, chief clinical officer for behavioral health services at Carolinas Healthcare System, said the warning signs of mental illness "can be subtle and on the other hand not so subtle."
It's fair—and kind—to ask someone if something is wrong. "You can say 'I noticed you seem to be having a rough time, I just wanted to ask if you are OK," Santopietro said. And then follow up with, "I would hope you would do the same thing for me."
Carolinas HealthCare System's mental health crisis hot line is staffed around the clock. The number is 704-444-2400. That said, the notion that suicides occur more frequently during the holiday season is a myth. The Centers for Disease Control reports that the suicide rate is, in fact, the lowest in December; it peaks in the spring and the fall.
Santopietro knows about tragedy and suffering first-hand. He was chief medical officer at Community Health Resources in Windsor, Conn., during the Sandy Hook tragedy that resulted in the deaths of 20 schoolchildren. Under his leadership, a team of professionals counseled more than 300 people who were affected.
Depression, anxiety and substance abuse are common forms of mental illness in the workplace and at home, followed by bipolar and obsessive-compulsive disorder.
Depression can be associated with substance abuse, a bona fide mental illness.
"There is a genetic component that is clearly in the brain. There has been a false dichotomy in separating substance abuse from mental illness. It should be one and the same," Santopiertro said..
In the work place, employers should try to nurture an atmosphere where employees can come forward with no fear of retribution or job loss.
RELATED: Carolina Healthcare's Suicide prevention presentation
Of course, depression can be a precursor of suicide. Santopietro said family and friends should be alert to a change in routine, mood and behavior, as well as a "significant change in sleep, appetite up or down, more withdrawn, more anxious."
Santopietro said it's also OK for employers to check in with family, and still comply with the Health Insurance Portability and Accountability Act. "HIPAA is not as restrictive as you might think. There is HIPAA and there is over-interpretation of HIPAA," he said.
The Carolinas Psychiatry and Behavioral Health Center in Davidson is at 16740 Davidson-Concord Road, or Highway 73. Phone: 704-801-9200