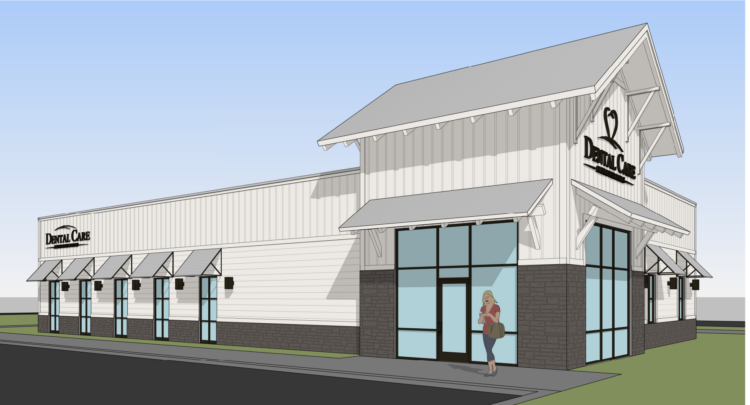 June 21. By Dave Vieser. Slowly but surely, site demolition has started and we're beginning to get an idea of what will be included in the Alexander Farm mixed-use project and what it will look like.
The latest addition: A dental office on the northwest corner of the site fronting West Catawba Avenue.
The office will be located approximately where the historic tenant home is now, which in turn will be relocated to the northeast corner of West Catawba and Westmoreland Road.
The Tarr Group, a national civil engineering, landscape architecture, and development services company, has submitted plans for the dental offices.
The proposed one-story building is 4,000 square feet and would join a Lidl grocery store and senior housing previously announced.
The plans for the dental office will be reviewed by the town's Architectural Review Board at their meeting on Friday June 24 in Town Hall at noon.