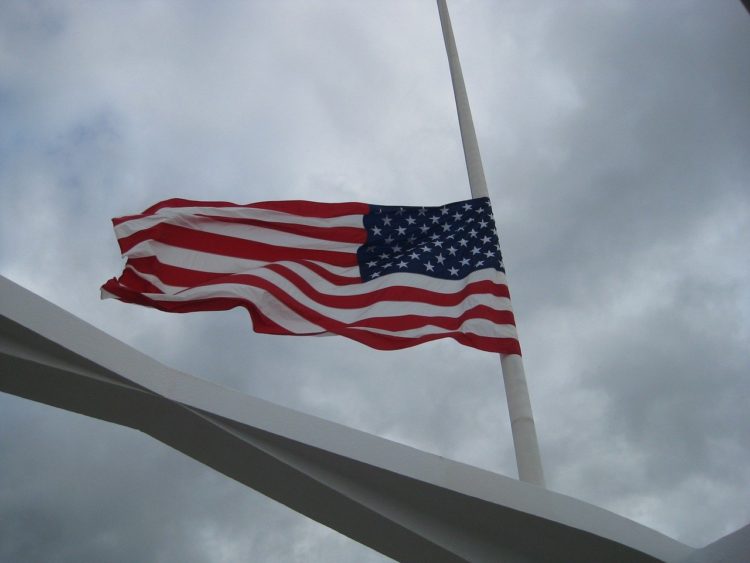 Dec. 7. Gov. Roy Cooper has ordered all US and North Carolina flags at state facilities to be lowered to half staff from sunrise to sunset on Monday, Dec. 7 in observance of National Pearl Harbor Remembrance Day. Today marks 79 years since the attack on Pearl Harbor, Hawaii where more than 2,400 service members and civilians died in 1941.
President Franklin D. Roosevelt famously proclaimed the date as one "that will live in infamy." The surprise raid just before 8 am on the Navy base near Honolulu signaled the entry of the United States into World War II.
As a show of respect, individuals, businesses, schools, municipalities, counties and other government subdivisions are encouraged to fly the flag at half-staff today.
To review the US Flag Code, click here