UPDATE 9 AM SATURDAY. By Dave Yochum. Bands of moderate showers and then heavy rain is on its way through Saturday and into Sunday, with rainfall totals of 7-14 inches in Mecklenburg and south; 5-10 in Iredell. Winds of 25-35 mph, possibly to 45 mph, today. Winds should ease Sunday***
Hurricane Florence has now claimed four lives in North Carolina. A mother and infant were killed in New Hanover County when a tree fell on a home. In Lenoir County another person was killed while plugging in a generator. Downed trees also prevented first responders from reaching a heart attack victim.
As Florence grinds across the state, dangerous conditions range from flash floods and possible tornadoes to electrical hazards and flying debris. It's best to stay inside and away from windows.
Charlotte-Mecklenburg Schools are closed again on Monday.
The first showers could reach Mecklenburg tonight, according to Weather With Steve, a Facebook page maintained by Steve Lytle, the former weather writer at the Charlotte Observer. He forecasts heavier showers by late tonight.
Florence is moving westward at about 6 mph.
Rain is forecast to continue through the weekend, bringing floods to many areas of North Carolina. In some areas Florence will bring 1,000-year rainfall totals, according to the Governor's office.
More than 640,000 homes were without power in North Carolina at 3 pm.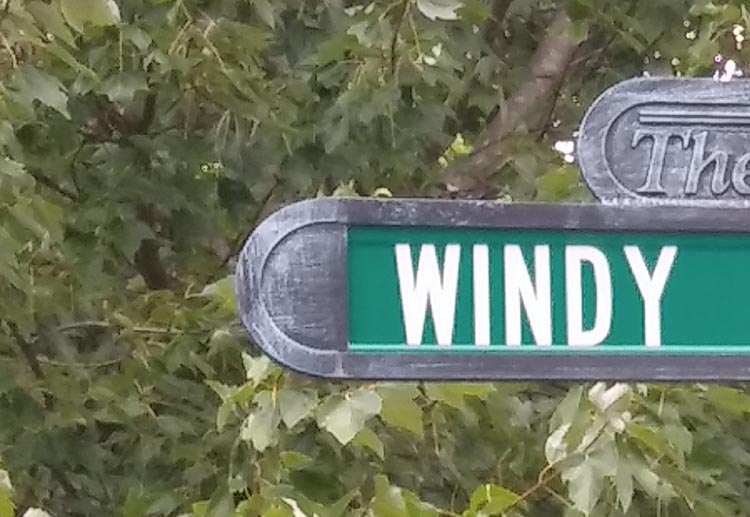 In neighborhoods with private sewer lift stations—The Peninsula, for example—homeowners should be mindful of power outages. Without power, water from flushing toilets, sinks and other water sources can quickly fill the small pump station beside the house.
If power is lost, the safest course of action is to discontinue running any water in the home until power is restored.
Boat owners should check on their vessels. The biggest threat is from dock lines failing or from boat canvas or bimini covers tearing loose, said Jeff Weir, owner of Freedom Boat Club in Cornelius.
"We made sure biminis were folded back and booted and boat covers were snug and all snaps and straps secure," he said.
An enormous volume of rain is predicted to fall in a relatively short period of time.
Cover support poles should be extended and in place under tension to keep the cover tight. If support poles fail, water will pool in the canvas.
​"​This will certainly stretch, and quite possibly damage the canvas resulting in water intrusion into the vessel. Not a big deal on a pontoon but this could be catastrophic for a fiberglass hull vessel that relies on a bilge pump to keep it afloat​," Weir said.
The winds​ could be 20-​30​ mph ​with higher gusts, so any number of things will be under stress for two or three days.
"We are expecting several more days of rain," ​said Gov. Roy ​Cooper. "Our focus now is getting people away from immediate danger. And then it will shift to putting our communities back together."
At 4 pm gas was flowing at stations in Cornelius with no lines. Premium was out at Cashion's at Catawba and Hwy. 21.
***Source: Steve Lytle, Weather With Steve on Facebook