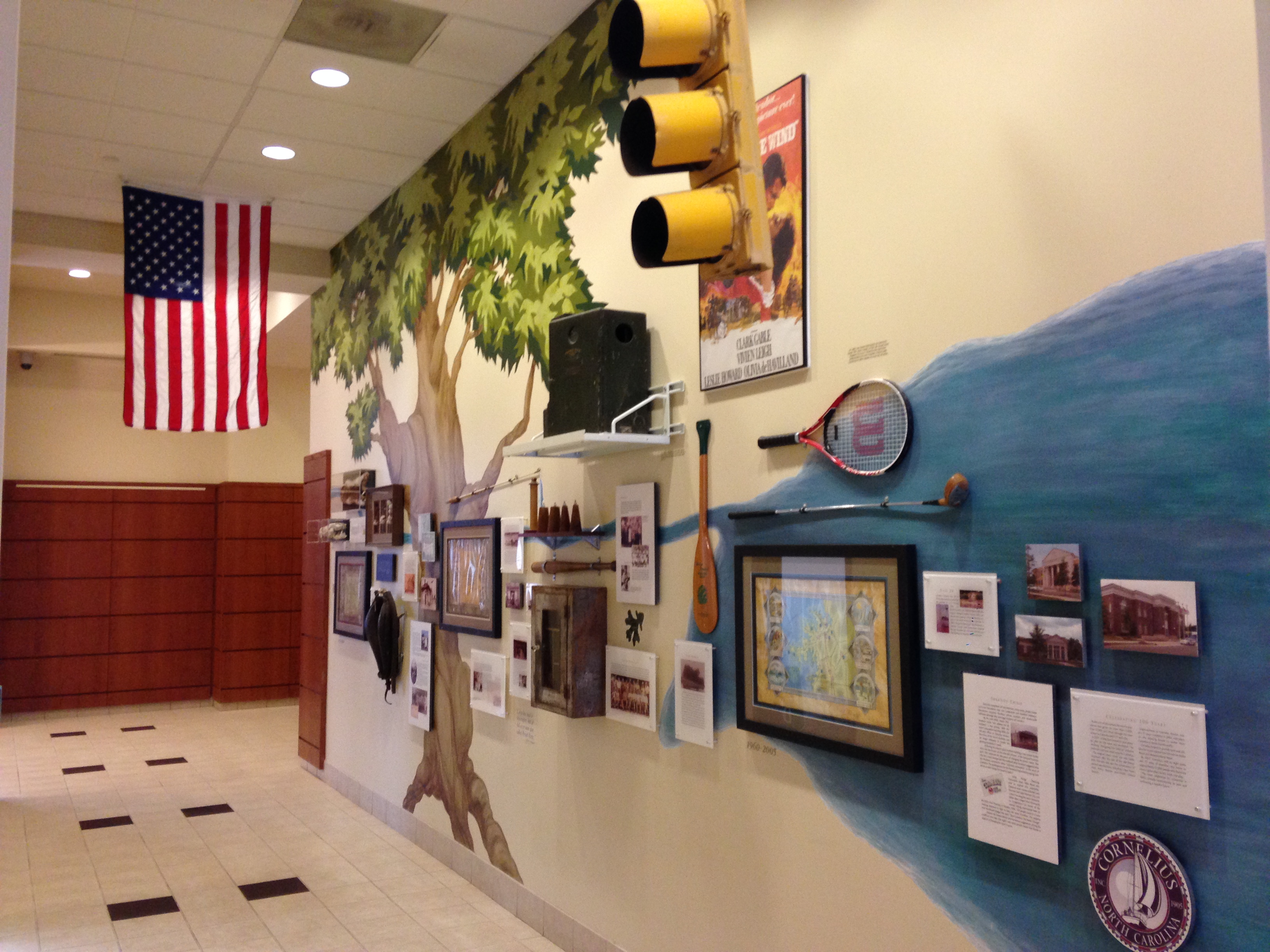 Jan. 22. It looks like Cornelius is on its way to having a real museum—not just a wall—in Town Hall. Project Manager Tyler Beardsley's office between the Community Room and the official Town Assembly Room will be turned into a mini-museum, a second step on the way toward a museum in the proposed Arts Center that will be built somewhere in or around downtown Cornelius.
Hoped-for display items include historic photos going back 100 years, as well as what may be the original Cornelius school bell. They're in private hands now.
"We will put out a call to the community for families that would like to donate," says Town Commissioner Jim Duke. Mayor Pro Tem Woody Washam says the museum room will be officially open in a matter of months.
"My vision is to have a museum be part of a new Arts Center facility," Washam said. Cornelius voters have approved up to $4 million in bonds for a new visual and performing arts center.