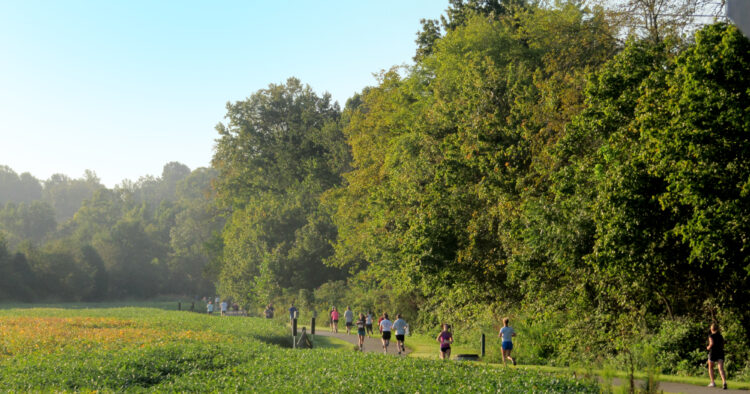 Aug. 23. Davidson Lands Conservancy (DLC) will hold the 16th annual Run For Green in downtown Davidson on Saturday, Oct. 2.
The race, with 5K, 10K and half-marathon events, showcases several neighborhoods and popular greenways, wildlife corridors, and Treasure Trees. They had 900 runners in 2019; last year's event was virtual due to COVID>
"While successful, the fundraising related to the event fell short of the previous years, when the runners could race in real time," said Dave Cable, executive director of DLC.
The presenting sponsors of this year's Race are MSC and Trane Technologies, both long-term supporters of DLC.
Cool new app
Runners this year will have an app called RaceJoy that will allow fans to track their progress and cheer them on during the race. The app also gives runners information about special trees and other natural features along the course.
"The race takes a village of volunteers Cable said.
Want to volunteer? Go to: https://runsignup.com/Race/Volunteer/NC/Davidson/RunForGreen