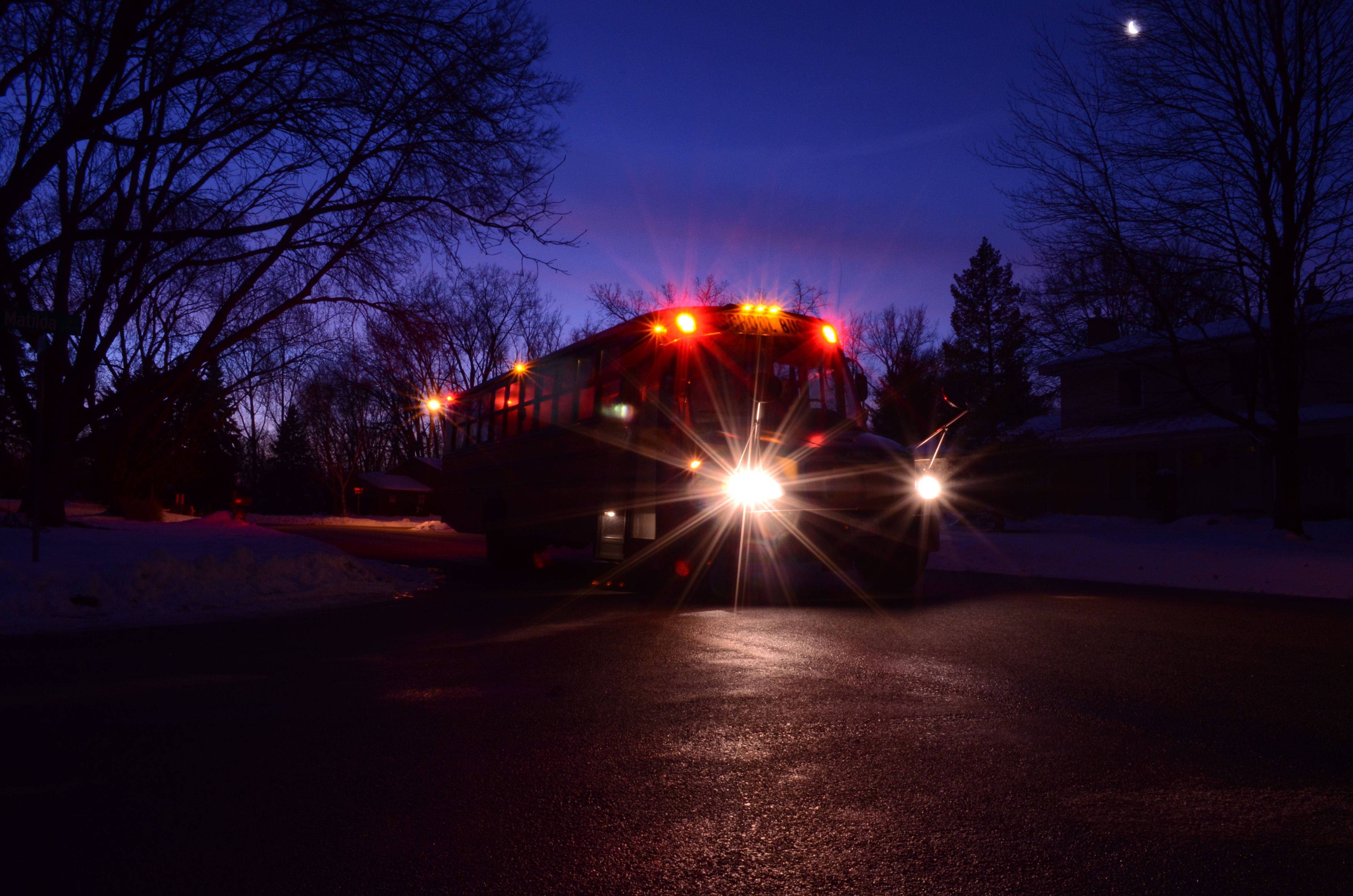 It's almost Halloween, which means Daylight Savings time doesn't end for another week, and it's especially dark in the morning. It's a dangerous time of year for pedestrians, cyclists and trick-or-treaters.
"I would urge every driver to be vigilant as darkness comes sooner each night," says Cornelius Commissioner Jim Duke. "Children will be out, school buses are loading and unloading in the dark and kids will be on the streets for Halloween."
Sunrise is about 7:40 am. Daylight hours only become shorter until Dec. 21, the shortest day of the year.
Meanwhile, Halloween is Tuesday, and young pedestrians are at risk. Daylight Savings Time ends at 2 am Sunday Nov. 5.
Here are some Halloween tips:
After 8 is late. By going trick-or-treating before 8, children are safer. Some older youth go out later in the evening looking for mischief. Children younger than age 12 should not be alone crossing streets without an adult.
Turn off your porch light at 8 p.m. to discourage people from approaching your house.
Older kids mature enough to go trick-or-treating without adult supervision should go in a group and stick to a pre-determined route with good lighting.
Cross the street safely at corners, using traffic signals and crosswalks. Look left, right, and left again when crossing and keep looking as you cross. Walk, don't run, across the street.
Walk on sidewalks or paths. If there are no sidewalks, walk facing traffic as far to the left as possible. Children should walk on direct routes with the fewest street crossings.
Slow down and stay alert. Watch out for cars that are turning or backing up and never dart out into the street or cross in between parked cars.
Costumes can be both creative and safe. Decorate costumes and bags with reflective tape or stickers and, if possible, choose light colors. Masks can obstruct a child's vision, so choose non-toxic face paint and make-up whenever possible instead. Have kids carry glow sticks or flashlights to improve visibility.
Those driving vehicles on Halloween should be especially cautious in residential areas and at intersections, crosswalks, and along sidewalks.
It's a lot darker at night than it was a month and a half ago. The time change Nov. 5 will take time getting used to.
When the clocks falls back each year, it's only by an hour, but research suggests it takes days to adjust to the time difference. And during that adjustment period, there is a spike in car crashes.
"There won't be reflective tape on kids' jackets, so please take extra care as they will be difficult to see," Duke says.