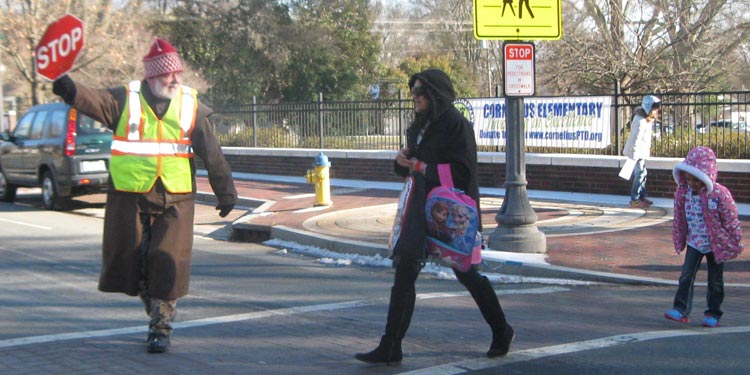 April 23. Retired dentist Robert Jarosz, the 82-year-old crossing guard at Cornelius Elementary School, was injured today by a passing car.
The injuries are not life-threatening and the retired dentist could leave the hospital 
Friday
.
The crossing guard, who was profiled in the
March edition
of Cornelius Today,
 was hit by an elderly man who apparently did not see him. The driver's name was not released. The accident is still under investigation and further details were not available.