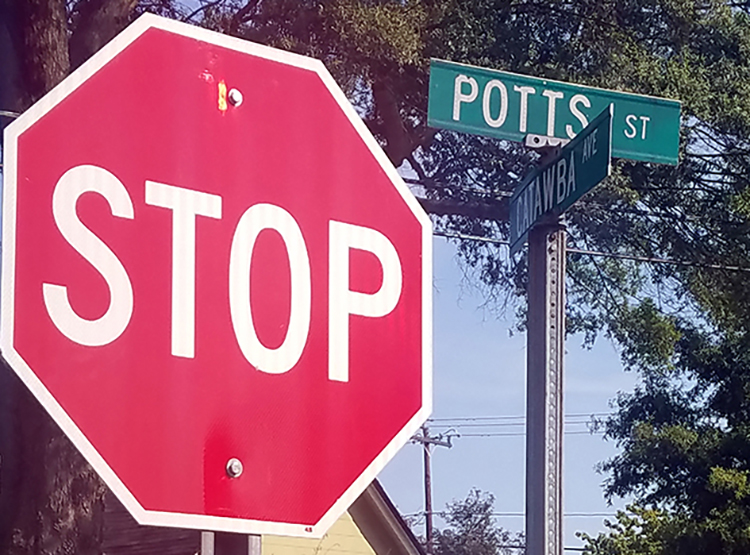 Oct. 18. By Dave Vieser. A plan for 246 apartments on the Davidson/Cornelius town line near Potts Street has hit a dead end. Davidson's Town Board has voted unanimously to reject Crescent Communities' request for an extension of water and sewer service to the development.
Roads to and from the proposed Davidson site traverse an area on North Main Street that sees plenty of congestion due to left-hand turns to the YMCA on Davidson Street and into Davidson on Potts Street just south of the railroad trestle.
Cornelius and Davidson residents were against the project as soon as it was proposed last year.
"In my 13 years serving Cornelius on this board, I cannot think of a single, more objectionable project," Cornelius Commissioner Dave Gilroy said back in February.
Charlotte Water deems the project an extension of service, meaning that the Davidson Town Board vote will prevail.
This was welcome news for Davidson Mayor Rusty Knox. "There's not a single person in the world except Crescent that wanted this project," Knox said.
These developments followed an Aug. 28 policy change whereby the town board voted to become the approving body for decisions on water, sewer and annexation. Previously, decisions on water and sewer were made by the Town Manager.
The project had already generated a significant amount of controversy, especially among Cornelius officials, to the extent that last fall Crescent withdrew the part which called for nine single-family homes in Cornelius.
Even with the removal of the Cornelius homes, the plan never seemed to find favor among Davidson town officials or citizens. At a recent town board meeting, Commissioner Jane Campbell said: "I read and re-read the preface to the town's planning ordinance and there is nothing in this proposed development which is in keeping with this ordinance."
When asked by the town board before their vote if the town staff was prepared to recommend approval, Town Manager Jamie Justice said the plan is "not something we are enamored of and we are not prepared to recommend approval. That's my perspective on this project. "
Traffic studies done for this application indicated that some major intersection work would have been needed.
Crescent was recently acquired by Sumitomo Forestry America, a subsidiary of a Japanese housing and wood products corporation. Efforts to reach Crescent officials for comment were unsuccessful.