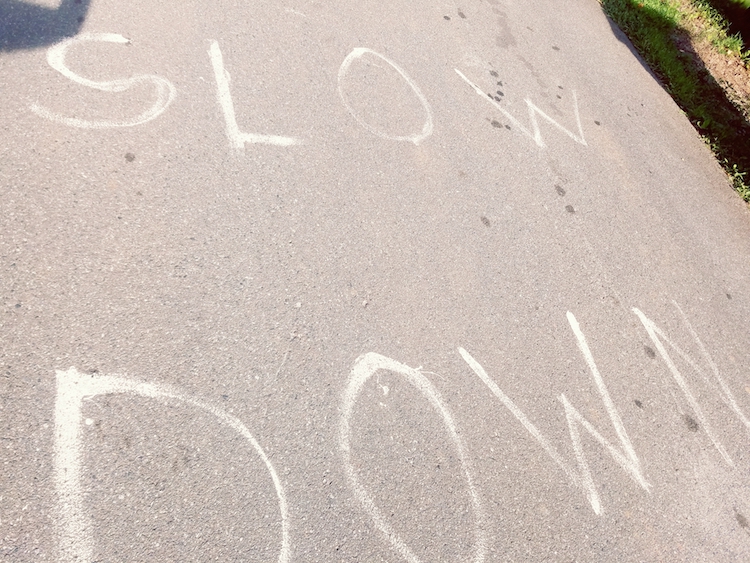 Speeding—​not to mention distracted driving—is ​fast becoming ​a problem ​across Cornelius. Antiquity resident Phil Bechtold, speaking at a Town Board meeting, said speeding on Old Canal, an east-west connector from South Street in Davidson toward Catawba and Main Street in Cornelius, is out of control.
"Traffic is going too fast. Traffic calming has got to be done, it's getting out of hand over there,"​ Bechtold​ said, at the same time calling for a traffic s​tudy before the town ​approves new development​ nearby​.
Neighborhood streets weren't just for people trying to beat traffic delays on I-77, Catawba or Main Street. David Engwicht, in his book "Street Reclaiming: Creating Livable Streets and Vibrant Communities," said they were once the center of community life, ranging from a game of catch to block parties.
"These important functions have been slowly eroded as car traffic has exerted its dominance," he writes.
​Some neighborhood streets are dangerous. Jetton Road near Harris Teeter​ ​has one of the highest accident rates in town.
"This is particularly caused by left turns coming out of Jetton Village/Harris Teeter," Mayor Woody Washam said. A lower speed limit—35 mph down from 45 mph, did not improve the accident rate. ​
During some travel times, most cars are still traveling at 45 mph between Jetton Park and Catawba.
"I am very concerned about this as I have personally witnessed at least two accidents in this area and observed several near misses," Washam said. Meanwhile, residents are worried about pair of speeding cars (pictured) terrorizing residents around Jetton, Green Dolphin and Yawl. It's posted loud and clear on a neighborhood Facebook page—one thing concerned residents can do besides calling 911.
Speeding​ concerns​, likewise, ​have been raised on Nantz Road, said Mayor Pro Tem Michael Miltich.
"Perhaps it's our lifestyle – we pack so much into just so much time – that makes us want to rush so much. Speeding on Nantz Road is dangerous. There is a blind corner just past the park, and there will be children in the middle of the road that you can't see until right on top of them," said Miltich, who lives on Nantz.
​Back on the east side—on Brinkley Street—residents have painted "SLOW DOWN" on the pavement twice, once for each direction.​ In Robbins Park, parents have chased down cars that shoot through Robbins Crescent to beat back-ups on West Catawba heading from Sam Furr to Westmoreland.​
Distracted driving is as dangerous if not more so than excessive speed​, said Town Commissioner Denis Bilodeau. ​"​As the Jetton R​oad ​study indicates, lowering the speed limit alone will not fix the problem​," he said.​
​Nor would speed bumps, p​olice say​.​
According to statistics compiled by the town, there have been eight accidents at the intersection during the past 12 months resulting in several injuries and 51 accidents between 2010 and 2017.
Possible changes to the Jetton/Old Jetton intersection include prohibiting left turns or straight across movements.
If the turn restrictions are adopted, motorists leaving the CVS/Brooklyn South parking lot will have to turn right, and make a U-turn at Catawba in order to head west on Jetton Road into The Peninsula. This will require an adjustment in the traffic signal at the Catawba/Jetton intersection.
Washam said citizens who see people driving at "very aggressive speeds or demonstrating unsafe movements," should call 911.
​Residents can also request that police deploy speed detectors with live read-outs, as well as start their own neighborhood Facebook page for reports of egregious speeding. Be sure to include the time, date and make and model of the vehicle.
In Antiquity, residents are concerned about ​more traffic coming from ​the proposed Antiquity Woods project on South Street near the covered bridge.
Developer Joe Roy has proposed a 99-unit housing development that would be a combination of town homes, a central garden and the Village Tavern Inn, a mixed-use building.
Limiting development until a traffic survey is completed, as Bechtold suggested, ​could affect Roy's project.