July 19. The Cornelius Youth Orchestras will hold Instrument Discovery Day, an exciting and interactive event designed to ignite the passion for music in young hearts.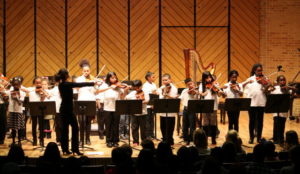 This open-house style event invites children with no prior musical experience to embark on a journey into the world of orchestral instruments 10-11:30 am July 29 at Bailey Middle School in Cornelius.
This is will be the biggest season for Cornelius Youth Orchestras, which is expanding to nine programs.
This event is free of charge, but space is limited. Parents are encouraged to secure their child's spot by registering in advance.