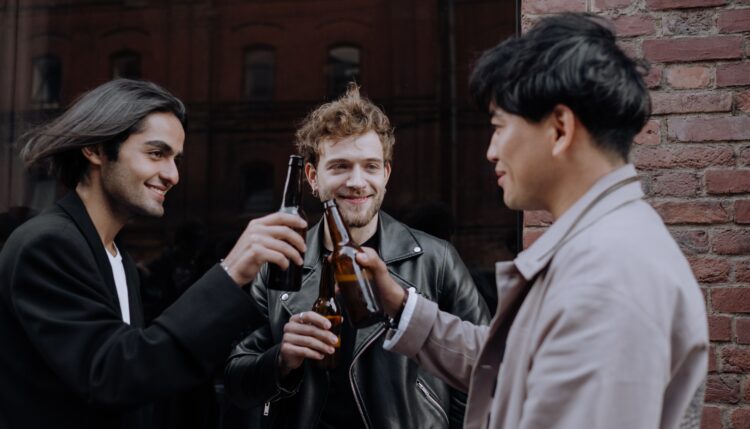 Feb. 23. By Dave Yochum. A new "Lake Norman Social District" downtown has been approved by the Cornelius Town Board in time for St. Patrick's Day bar parties.
It means St. Patrick's Day revelers in a proscribed area downtown can have open containers outside.
What's new: HB 890
The state recently passed a law known as HB 890 that allows for social districts. By connecting multiple bars/restaurants in a smaller area, people are allowed to walk between them with a specific open container.
This district—there could be more in the future—would extend from the recently opened Thigs nightspot to Old Town Public House on March 17.
If all goes well the district could open more frequently.
Either way, the Town Board also unanimously approved a mini social district at Old Town Public House, so that patrons on any day can walk to an adjacent outdoor seating area.
"Given the area that includes Thigs, OTPH and eventually the Cain Center, this would allow folks to walk outside from one venue to the other," said Commissioner Colin Furcht.
Hours
The social district hours extend to 10 pm.
Just a test
For now, it's just a test—and Cornelius Police will be monitoring the scene.
"I am optimistic it will encourage Center City activity," Furcht said.
Background
As a response to businesses struggling from the pandemic, HB 890 allows individuals carrying alcoholic beverages to walk within the social district, providing much-needed foot traffic for local restaurants/bars and businesses.
"The idea certainly fits with the development of our downtown arts district and festival street. Cornelius is implementing a very limited district within our downtown in order to evaluate the benefits and long term viability," said Commissioner Denis Bilodeau.