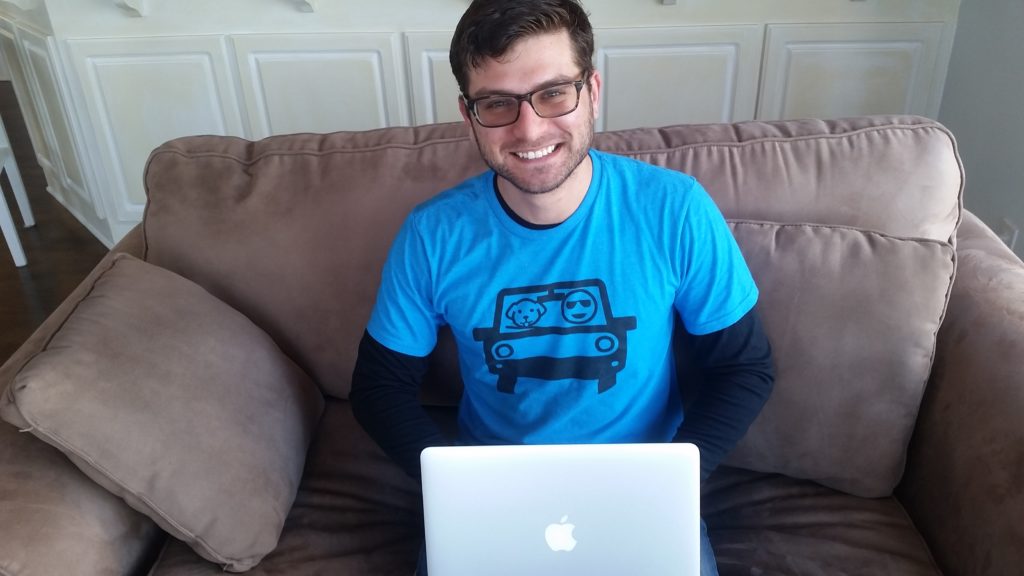 Three Lake Norman companies did well in the Charlotte Venture Challenge, where start-ups compete for attention from early stage investors. One of them was really phun.
Cornelius resident Jeffrey Kaplan is the founder of dogphrendly.com, which he hopes will grow into the ultimate online app to find where to eat, play, and stay with your best furry friend.
"We've developed software to aggregate and curate information about dog-friendly venues from numerous websites, we summarize the reviews, average the scores, and display it for our users in a great interface," Kaplan says.
That means dogphrendly.com can fetch up-to-date information on 13,000 dog-friendly— that domain name was taken—locations complete with ratings and reviews. So far Kaplan has about 12,000 locations in all 50 states.
Right now, the company is what's called "pre-revenue," which means the start-up isn't bringing any money in yet. Kaplan is post-revenue, of course, working part-time at Huntersville-based Proctor-Free, another high-tech company. His wife Danielle Kaplan is a veterinarian in Denver; they live in the St. Philip Square town homes off Jetton with their dog Axel.
Cornelius-based GuidePro3D, a 3D printing venture for dental surgery applications, was also a Charlotte Venture finalist, as was Huntersville-based Fridayd, which uses intelligent, criteria-driven searches to assist online jobseekers.
Kaplan hopes to prove his business model in Charlotte; a year from now he plans to be in 15 markets. Revenue could hit $3 million in 2017.
Jeffrey Kaplan knows his way around an entrepreneurial venture.
He went to the University of Florida, where he earned his graduate degree, as well as a masters in entrepreneurship in 2013. He taught at the Center for Entrepreneurship in Gainesville.
The idea for dogphrendly got started during a road trip. Kaplan and his future wife set out from Miami, Fla., heading to Berkeley in 2010, when Kaplan was 24. They made it to Indiana, worn out from trying to coordinate things to do, places to eat and sleep with two dogs on board. "Every time we started, it was this whole song and dance with the dogs, using different web sites, to see if they had outside sitting, to see if they were basically dog friendly," Kaplan says.
He decided to take the entrepreneurial plunge this past summer, incorporated in September and successfully applied to work out of a business incubator funded by the NC IDEA fund.
Kaplan sees three revenue sources for Dogphrendly:
Premium ad placement, including highlighted locations on the live map and banner ads on the map. Dogphrendly will display ads that are linked to user's locations, showing them only relevant ads.
Sponsored content in the form of gear and product reviews.
Affiliate programs through Amazon.com and booking.com. Dogphrendly gets a share of commissions from sales directed through its page.
The first paying customers are expected to bepet resorts and vets. Right now Dogphrendly has 8,000  regular users, and that's with virtually no marketing budget. Kaplan is about to add 1,500 dog beaches just in time for summer.
There are more than 300,000 doggy homes in Mecklenburg County—which is a lot of page views even if he captures only half the market.
Kaplan hopes to prove his business model in Charlotte; a year from now he plans to be in 15 markets. Revenue could hit $3 million in 2017.