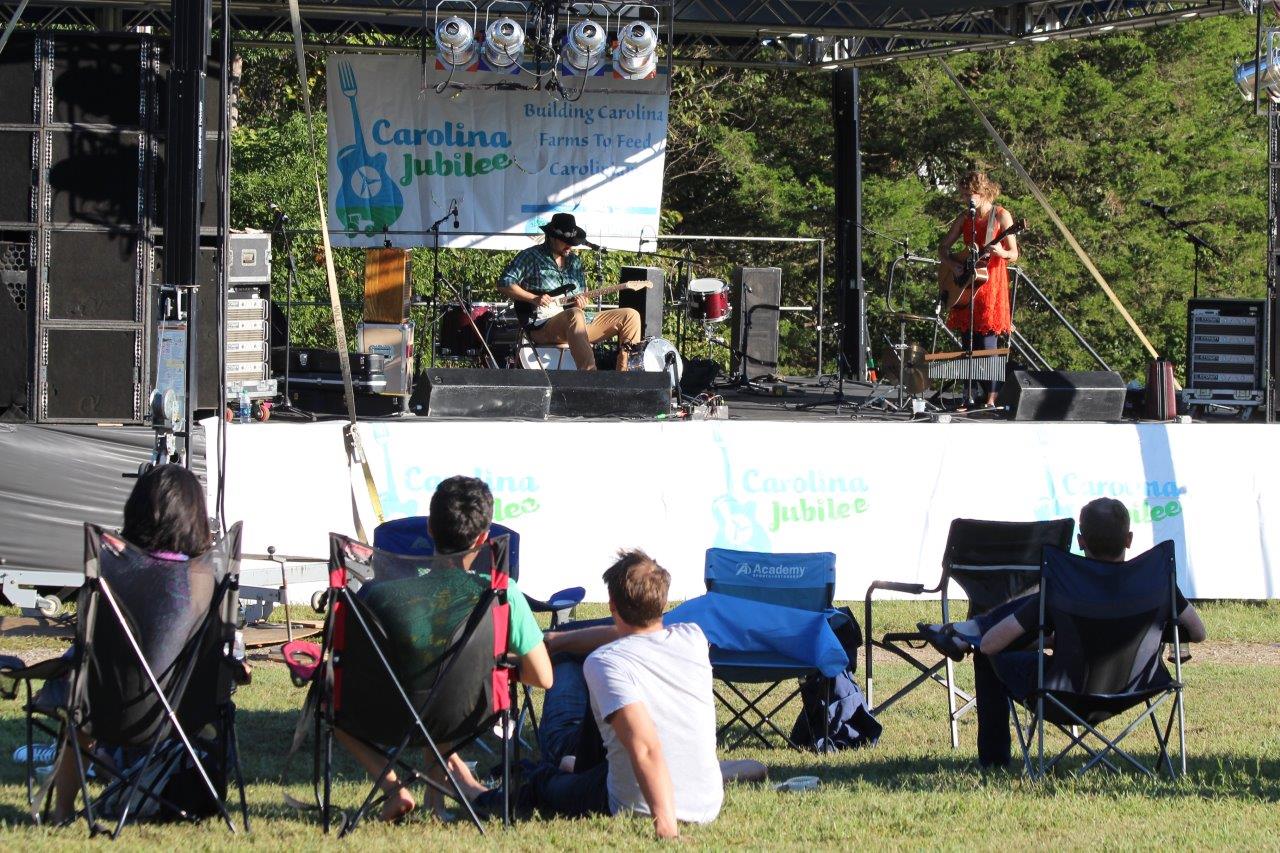 Aug. 13. Cornelius-based Carolina Farm Trust will hold the 4th Annual Carolina Jubilee Friday, Sept. 28 and Saturday, Sept. 29 in Harmony on the grounds of VanHoy Farms about an hour north of Charlotte. The festival offers regionally produced fresh foods and beverages from several North Carolina farms, breweries and wineries as well as musicians ranging from blues and funk to folk.
Musical artists include Susto, Acoustic Syndicate, Dangermuffin and The Way Down Wanderers. To kick off the weekend, Carolina Farm Trust is also presenting a dinner collaboration with Soul Food Sessions on Thursday, Sept. 27 at 6 pm.
Single-day tickets are $35 and weekend passes are $55. Camping permits are also available for a nominal fee. Ticket and permit info is online at www.TheCarolinaJubilee.org.
"The Carolina Jubilee music and food festival is one of a kind – there's nothing else like it in the Carolinas," said Zack Wyatt, executive director of Carolina Farm Trust. The Cornelius resident said the bands represent some of the very best talent in the region and a wide variety of musical styles.
"Carolina Jubilee is our mission in practice. All the food and beverages offered are grown, raised, or produced right here in the Carolinas and are part of our vision for increasing the availability of healthy fresh food which is grown, distributed, and eaten locally," Wyatt said.
His wife Abby manages the Davidson Farmers Market. Preserving farmland is no small task; most of it has been gobbled up by residential development, especially in Cornelius. The Alexander Farm, a working farm only a few years ago, is expected to be the next farm to bite the dust.
The rate at which North Carolina farmland is disappearing is alarming. According to the 2012 Agriculture Census, nearly 100,000 acres of land on some 2,695 farms was lost between 2007 and 2012.
The local food movement is connecting farms and nearby consumers, Wyatt says. Benefits range from fresher and healthier food to the preservation of vistas and development that's more focused on existing infrastructure.
Wyatt who is in IT sales, knows his way around agriculture. He grew up on a farm in Virginia and his wife manages the Davidson Farmers Market. He founded the Carolina Farm Trust aiming to protect farmland and nurture the local foods movement. "We want to compete with developers for land, buy it, and lease it back to the farming community, to cover the taxes," he said.
Carolina Farm Trust is a registered 501(c)3 nonprofit organization dedicated to increasing the availability of healthy fresh food grown, distributed and eaten locally. Its mission is to acquire and manage new urban and rural farm land and help existing farmers obtain needed equipment and land as well as reach new customers through creative marketing efforts. By helping increase and create a self-sustaining food source, local economies and communities benefit greatly from the efforts of Carolina Farm Trust. More info: www.carolinafarmtrust.org