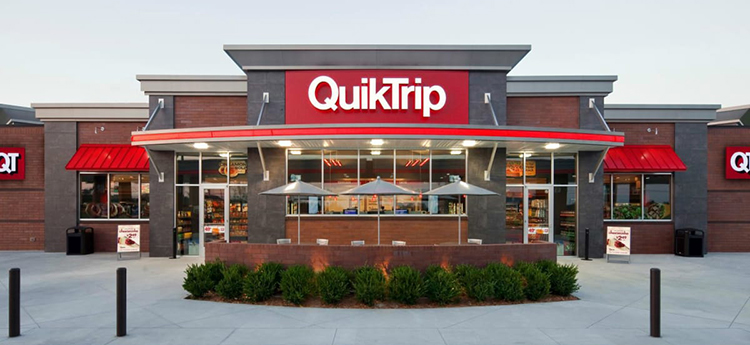 By Dave Vieser. QuikTrip's arrival in Cornelius has been anything but quick: Efforts to reach a consensus on the intersection of Hwy. 21 and Catawba Avenue have gone in circles. Now QT says it may lease the forlorn property rather than redevelop it.
Officials at QuikTrip as well as Cashion's and nearby businesses oppose the twin roundabouts. Think of them as barbells situated north and south, above and below Catawba.
The twin roundabouts now planned by the NCDOT are different from the  original "quad" approach which would route left-turning eastbound motorists in a circle similar to  Hwy. 73 and Hwy. 21 in Huntersville. Doing a quad would result in the loss of several homes on South Hill Drive and many Smithville residents who are opposed, say it would do irreparable harm to the historic African-American neighborhood.
Meanwhile, the clock is running on the availability of I-77 toll lane bonus allocation funds which would help fund intersection improvements.
"If the DOT decides to use the twin roundabout plan, we will not be developing a store in the town of Cornelius," said QT spokesman Mike Thornbrugh.
"We will try to find someone to lease it, but that is unlikely given the amount of money we have spent. There is a good chance it will remain empty," he said.
Nearby residents, though, are in favor of the twin roundabout plan and want no part of the quad design. "The quad would have taken out several lots and it would have divided the Smithville community," said Lisa Mayhew, a founder of the Smithville Community Coalition. "Action such as this often leads to the death of communities."
Mayhew emphasized her point by noting that the residents who would have been displaced by the quad are African American, seniors, handicapped and a veteran.
The DOT has been soliciting public comment on the twin roundabout/barbell design, with an Oct. 31 cutoff. With NCdot "bonus allocation" funds sunsetting soon, the pressure is on.
Further complicating the decision making process is Title VI of the 1964 Civil Rights Act, which prohibits discrimination on the basis of race, color or national origin in any program or activity which receives federal funds or any federal assistance. Mayhew believes Smithville is just such a "protected" community.
"We're the oldest intact community of primarily African-Americans in northern Mecklenburg County, going back to 1870. We've survived both national and local discrimination, but since we formed our coalition in 2011, we've been on a path of revitalization," Mayhew said.
As much as Smithville opposes the quad plan, local businesses feel the same way about the twin roundabout/barbell plan.
"Simply stated, this twin roundabout design will cause us to close our Exit 28 store," said owner Gordon Cashion of the nearby Cashion's Store, it's busiest by volume. "We are a pass-by destination, and once people do the loops needed to reach us, they will not come back, but rather go to a convenience store with easier access. It will crush us. "
Mayhew said she understands his concerns. "We're sympathetic to businesses like Cashion's, which have been here for a long time, but we are not willing to give up our neighborhood."
Where will this end up? A courtroom is a possibility. When asked how much money QT has spent thus far on the Cornelius project, Thornbrugh demurred. "We're going to decline to answer at this point because of potential litigation."
In paperwork shared publicly with the town, QuikTrip said it has pumped $3.8 million into the site.