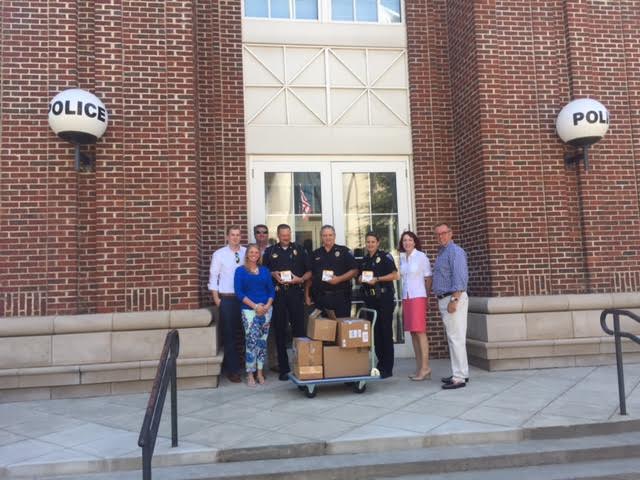 Aug. 30. The TopDeck Foundation announced yesterday that it had donated 63 QuikClot 1St response kits for all squad cars and lake patrol boats operated by the Cornelius Police Department.
The devices, applied with manual pressure, promote clotting within minutes of trauma with bleeding. The QuikClot kits stop bleeding significantly faster than standard surgical gauzes. Maker Z-Medica says the kits are safe and intuitive to use.
Emergency response vehicles are already equipped with the QuikClot kits. But the donation from TopDeck, a public charity dedicated to raising funds to support the morale and mission of the Cornelius Police Department, will ensure that law enforcement officers, who are often first on the scene after a traumatic injury, will have them when they arrive as well.
"The Cornelius Police Department is appreciative of this donation of emergency equipment," said Chief Bence Hoyle. "We are pleased to provide these QuikClot kits to our officers who work out in the community and sometimes confront emergency medical situations."