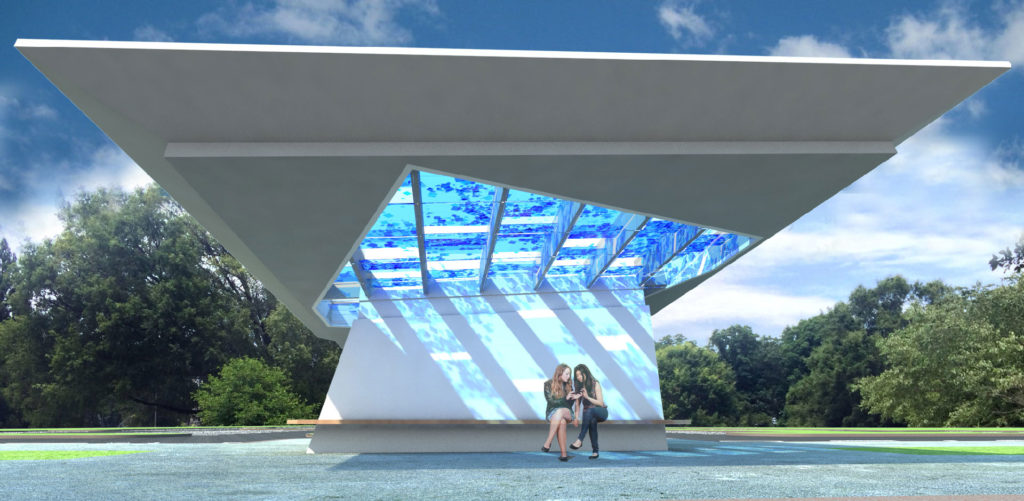 Nov. 15. Construction has begun on the first-ever Charlotte Area Transportation System (CATS) park and ride facility in Cornelius, as crews clear land on a 4.34 acre parcel of land along the south side of Sefton Park Road between One Norman Boulevard and Liverpool. When completed by the end of April, the facility will be equipped to accommodate 350-400 vehicles and address current and future demand for park and ride users in Cornelius and surrounding areas, according to CATS Manager of Project Development David J. Feltman.
The $2.47 million construction contract was awarded to Southside Constructors Inc. of Charlotte. "The project will include pedestrian linkages to adjacent sidewalks and bicycle racks and lockers, as well as a comfort station" said Feltman. The site will be accessed from Sefton Park Road—same as Jetton Road extension—about 250 feet east of One Norman Boulevard.
As for which buses will use the new Park and Ride lot, that's still up in the air. "I know for certain they have not yet decided about the service design for that section of the CATS system" Feltman said.
The project was developed in collaboration with the town and Ivan Toth Depeña, an artist who has designed numerous public transit projects. Depeña chose to work collaboratively with the project architect to influence the shape of the comfort station, utilizing a modern design that incorporates a cantilevered awning to function as shelter for riders but also integrated with colored art glass. The layered, undulating art glass will appear to float above waiting riders, referencing the shape of nearby Lake Norman and evoking the fluid nature of water.