Feb. 12 – Register now to drop off your children at the Cornelius Arts Center for a Parents' Night Out event featuring a fun evening of arts and crafts, games and a movie on Friday, Feb. 16.
Children ages seven to 12 years-old are invited to attend. The event will run from 6 – 9 p.m. at the Cornelius Arts Center at 19725 Oak Street.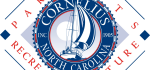 The cost is $10 per child for Cornelius residents and $15 per child for non-residents. Space is limited so registration in advance is required.
Town of Cornelius Department of Parks, Art, Recreation & Culture staff will show "Despicable Me 3" and provide a pizza dinner.
For more information, please call (704) 896-8823.