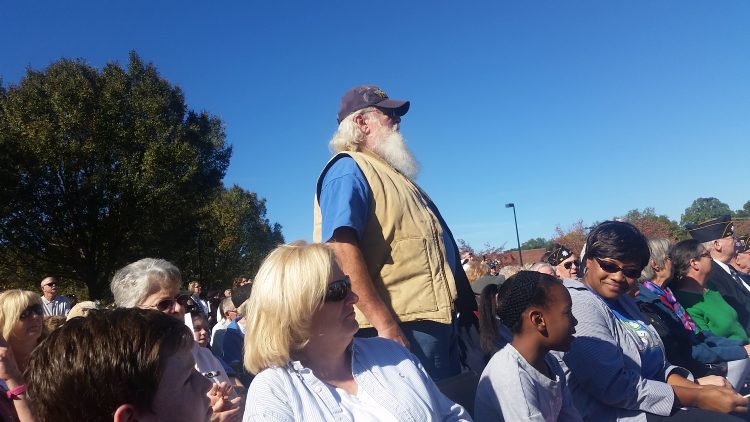 Hundreds of residents turned out for the American Legion Post 86 Veterans Day Ceremony held in front of the Veterans Monument at Rotary Plaza.
The ceremony, which included a prayer, speeches and a music from the Hough High Choir, started at precisely 11 am on the 11th day of the 11th month, a tradition since Armistice Day was first declared after the end of World War I.
Later changed to Veterans Day, to honor all veterans, the day was punctuated by a 21-gun salute. Veterans from all the Armed Forces attended, making for a happy reunion for veterans and families alike all the way back to World War II. Among those attending were World War II veterans Rod Whisnant and Rev. John "Didi" Wayland, the retired pastor of both Bethel Presbyterian Church and Cornelius Presbyterian Church.
The ceremony was co-hosted by the Town of Cornelius.