March 29. The Cornelius Elementary School Odyssey of the Mind team took first place in the State Tournament at Wingate University and will advance to the world finals at Iowa State University in May.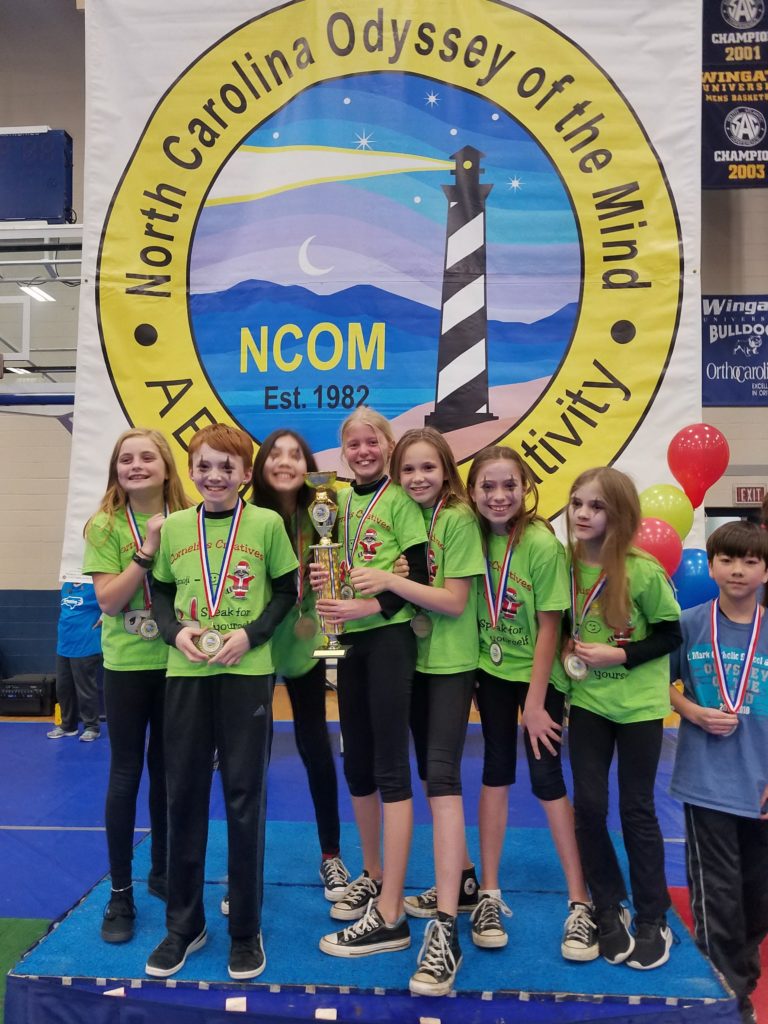 Odyssey of the Mind is an international educational program whose mission is to provide creative problem-solving opportunities for students from kindergarten through college.
Through solving open-ended problems, students develop creative-thinking skills that can be applied to real-life situations.
Teams from throughout the U.S. and more than 20 other countries participate in the program.
The 39th World Finals will be hosted by Iowa State University and the Ames Convention & Visitors Bureau May 23-26.
Sponsorships are available to help underwrite the trip. Call Erin Garvey at 704-975-8444.
More than 800 teams will converge on Iowa State for the largest creative problem solving program in the world.
Members of the team includes 5th graders (l-r) Addison Davis, JP Rosser, Rhianna Zhu, Amelia Hunt, Hayden Garvey-Knapp, Bridget Lyon, and Imogen Ames. The team is coached by parents Jo Wise-Ames and Erin Garvey.