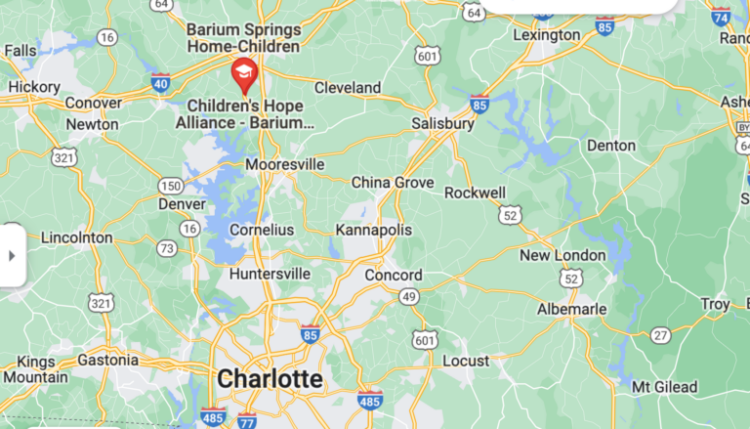 April 27. By Erica Batten. A Lake Norman developer that has transformed more than 120 acres in Sherrills Ford has now set its sights on Barium Springs in what could be the largest planned development in the Lake Norman region.
Cornelius-based Prestige Corporate Development has acquired approximately 800 acres in a deal with Children's Hope Alliance, the non-profit that runs Barium Springs Home for Children. The property, which includes parcels in both Statesville and Troutman, will be developed as a mixed-use district slated to include 2,200 homes and a 50-acre business park with 600,000 square feet of available space.
Brian Mahoney, owner of Prestige, said this will be a world-class development in one of the fastest-growing areas of North Carolina.
Residential
Of the residential development, around 1,000 homes would be part of an age-restricted community while 550 would be traditional single-family homes. Multiple-family and townhomes will comprise the rest. Fifteen acres are reserved for a new school. Other potential civic-use sites will go toward spaces for the Town of Troutman and for Mitchell Community College, which has campuses in Statesville and Mooresville.
Mahoney plans a "live, work and play neighborhood" that supports and honors the history of Barium Springs and the community.
He plans to hold community meetings in upcoming weeks to share details about the project which will take six years to build out.
Background
Prestige representative Robert Davis said they will work with local government to create connectivity with Troutman's greenway system.
He also said that Prestige will incorporate the architecture of two of the orphanage's historic buildings, the Gracie Building and Little Joe's Chapel, into the new development. Originally known as the Presbyterian Orphans Home, the Barium Springs Home for Children moved to its current site in 1891.
"It was important for Prestige to honor the history of the orphanage," Davis said. "We are sensitive to the small communities in the area."
Children's Hope Alliance will retain approximately 70 acres on the west side on N.C. 21 for its offices, museum and outdoor community spaces. The chapel, alumni museum and the Heartstrings Music and Arts Center will be relocated across the street from their current location.
The sale price was not disclosed.
Prestige's developments in the Sherrills Ford area on the west side of Lake Norman have highlighted residents' concerns about historic preservation. The 1885 Terrell Country Store, once a local landmark, was demolished in 2020. Currently, the parcel at the corner of Hwy. 150 and Sherrills Ford Road, where the store once sat, is for sale.
But the store wasn't just leveled. After inspecting the structure, Prestige concluded that its age and condition precluded moving it intact, as residents had hoped. So Prestige worked with Lincolnton-based Southeast Reclaimed to dismantle the building after taking detailed, 360-degree images. The salvageable materials were then placed in mobile storage until a property can be found where the building, or part of it, can be reassembled and preserved.
Similar efforts have been made to preserve the T.F. Connor House, the only remaining historic structure along Hwy. 150 in an area with a roadside sign reading "Welcome to Historic Terrell."
The added residential development is set to balloon the population on the Catawba side of the lake from less than 5,000 to more than three times that much over the next few years. If plans to widen the area's main thoroughfare, Hwy. 150, were still on schedule, infrastructure might be able to keep up. But NCDOT funding issues have delayed the project for almost 10 years.
Traffic
Already, commuters headed toward Mooresville and I-77 face daily backups on the two-lane road.
And while Catawba County officials have generally approved development proposals in Sherrills Ford and Terrell, performing nip-and-tuck on its small area plan, commissioners are attempting to mitigate growth as pressures on traffic flow increase. Last month they denied rezoning requests on two residential projects, one of which is managed by Prestige, despite the fact that the proposed changes were expected to slightly decrease daily traffic on Hwy. 150.
The Barium Springs area where Prestige's new development is proposed is about 18 miles north of Cornelius along I-77. Its current population is around 3,000.