​Look for great Cornelius weather on ​Thanksgiving​ Eve and Turkey Day itself. The weather will be sunnuy both days with hights around 53 or 55 degrees, according to the National Weather Service. ​Friday will be a much more chilly​, no more than 45 degrees, according to NWS. Showers come in Friday night and stay with us through Saturday lunchtime.
Santa's Mailbox opens for business Nov. 26.
Drop a letter off at the Cornelius Arts Center mailbox to the North Pole and Santa will respond!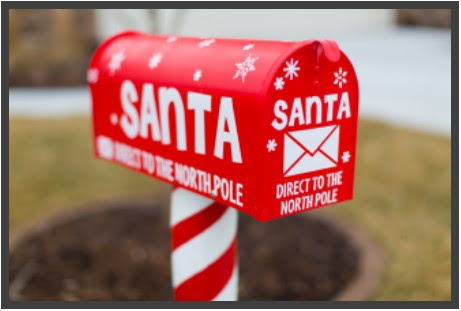 All letters must include a self-addressed and stamped envelope in order to receive a response. You can even drop off after regular business hours at the outdoor mail box.
Light Up Cornelius is Saturday. First of all, the National Weather Service says rain is "mainly before 2pm," so we're good. (Think positive!) The annual Christmas tree lighting on the lawn behind Cornelius Town Hall is a town tradition. Enjoy  group performances starting at 4 pm, holiday songs by local performers, children's activities, carriages rides, train display, refreshments, and a visit from Santa! The tree lighting will start around 5:30 p.m. Festivities end at 7