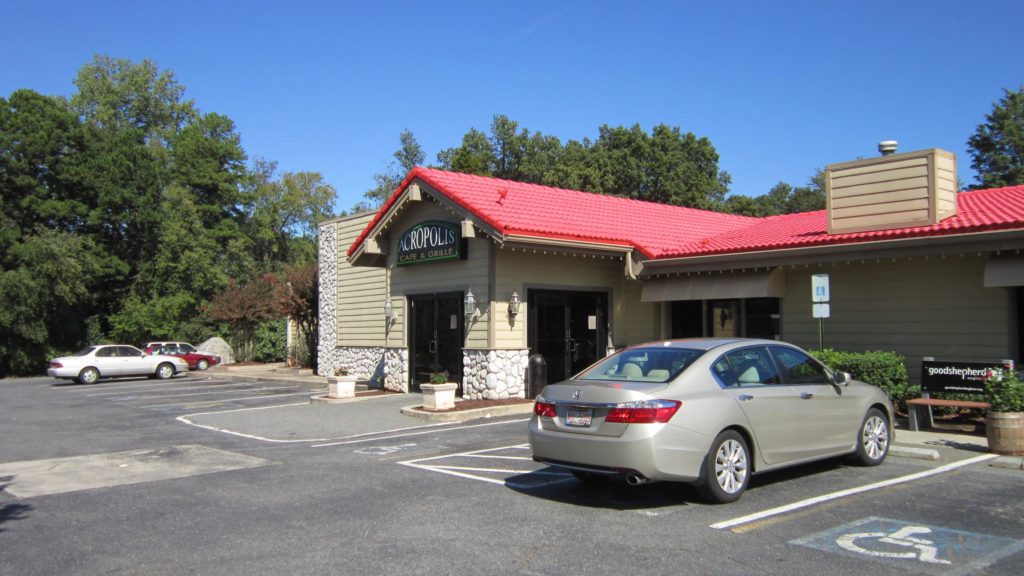 Oct. 14. By Dave Vieser. Although the restaurant owners won't comment, it looks like plans for a convenience store are moving ahead for the Acropolis property at the northwest corner of Catawba Avenue and Holiday Lane.
QT—short for Quick Trip—wants to build a 5,700 square-foot convenience store facing the intersection at a 45 degree angle. The fuel pump islands will be on the Burton Lane side of the property. The current configuration calls for a total of 10 pumps in five rows, two per row.
The property is assessed at $1.78 million, according to Mecklenburg County tax records
The CITGO station next door would also come down for this project. The proposal is at the very first stage of the town's review process.
The Oklahoma-based chain of convenience stores primarily operates in the Midwest, South and Southeast. Known  for their large stores with multiple gas islands, the closest ones to Cornelius are on Highway 150 and in Denver on Highway 73.
"QT's proposed development would replace the existing Acropolis Restaurant, as well as the CITGO gas station/convenience store and two single family homes on Burton Lane," said Town Planning Director Wayne Herron.
The plan will be discussed at a pre-development review meeting Oct. 21 at Town Hall, which will start at noon. "They are going to discuss the potential of a conditional rezoning with the pre-development review committee on the 21st. If they decide to move forward, it would require public hearings before both the town's Planning Board and the full Town Board," Herron said.
The nearby Highway 21/Catawba intersection may be changed to a traffic circle or roundabout in the future; QT's proposal takes that into consideration. Under consideration are multiple roundabouts on either side of I-77 and no left turns, according to a property owner who has attended preliminary meetings.
Mecklenburg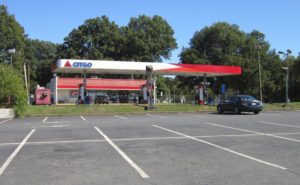 County tax records list the current and only owner to be Acropolis Enterprises LLC, with the same address as the restaurant. Current annual property taxes on the restaurant are $19,038.Calls for comment from the current owners were not returned.